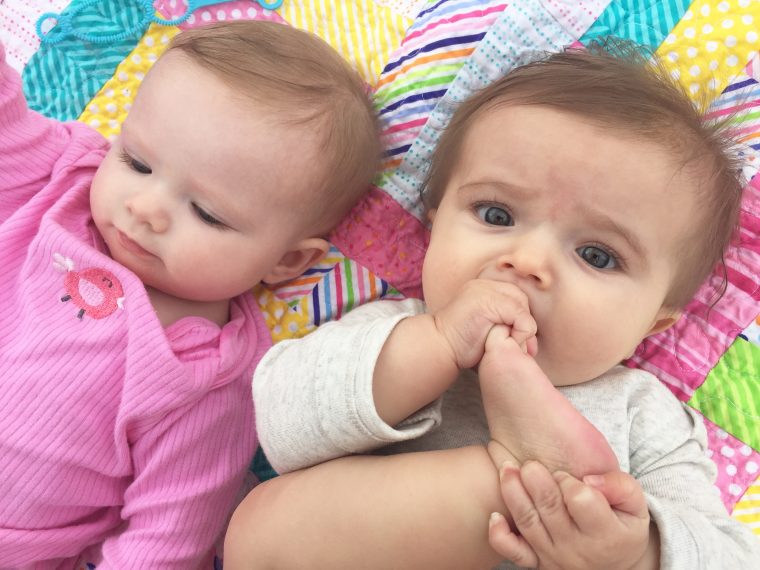 First off, I want to say sorry for just now writing. It has been a while. I've been busy being a wife and mom…best jobs ever…but definitely busy. This blog and keeping it up is super important to us, so I will try and catch up over the next few weeks.
First, I have to talk about how I am just now feeling like myself for the first time in 5 years.
When I was diagnosed with cancer, I was so unsure of what this journey would look like. I didn't know the surgeries that would occur, the treatment I would undergo, the travels we would take, and the tolls cancer would have on my entire family. There was so much unknown.
But one thing I was not prepared for was it taking over 5 years to start feeling like myself again.
Let me explain (short version).
While I was going through cancer, my life stopped. It literally stopped. Yes, we strove to keep life as normal as we could, but to be honest, it was anything but normal.
The most important thing was me surviving and fighting and winning against cancer. All of the plans we had for our lives were put on hold.
But, you see, others' lives kept going on. If you have gone through a devastating time, you get this. Your world crashed because you lost a spouse or a child, were fighting an illness, lost a job, and others' lives just.kept.going.
If you are anything like me, you struggled with jealousy and guilt. You would be jealous that someone's most difficult decision was what to wear that morning, and you didn't even care what you looked like– you just wanted to be well. You just wanted to hug your lost loved one, or be in a place of peace again.
Then, if you are also like me, you are quickly met with guilt for even thinking those thoughts! You pray that no one experiences what you have because it's so awful, and at the same time, you have no idea what other people are fighting, even if it doesn't appear as big as what you are going through on the outside. God always convicts me when I have feelings like this–but I am human and do think them at times.
During my 2 years of cancer treatment, we were literally out of town almost every week. Our friendships were put on hold outside of texting and the occasional dinner or phone call when I was able to keep my eyes open from all of the medication I was on. I literally feel like I slept 2 years of my life away. I know that it not literally the case, but that is what it feels like looking back.
We have the absolute best friends in the world, but as I said before, their lives went on…
Many people in our life were starting families, growing friendships, getting promotions, and living seemingly normal lives [from the outside] while my family and me were fighting for my life.
Once I was deemed cancer free and the surgeries and treatments were over, getting back to normal life was hard. I struggled with my self-image and tons of fear of a cancer recurrence. I so thought integrating back into "normal" life would be amazing without seeing cancer doctors all of the time, but boy was I wrong!
I so badly believed that God wanted me to be a mom, but everything we were doing to try and see that realized wasn't working. Our fertility doctor told me I was in menopause, and the only way I would get pregnant would be via egg donation.
After that, I was constantly looking up egg donor sites and begging God for answers.
I was back at work, counseling students, and in between session I would have cry sessions of my own for just feeling "off". And then the guilt would re-appear because I would realize I was cancer free, and I should be rejoicing.
While my heart rejoiced and often my mouth did as well, I still was not myself.
Then we adopted a baby in Florida, and went through trauma in getting her. We almost didn't get our Genevieve, and I was literally in a fog for months. I was the worst friend ever. I was not responding to texts, my phone broke, and went completely emotionally numb. I am convinced that a professional might have diagnosed me with PTSD with all the back and forth of having Genevieve.
We were met with immense joy in having our miracle baby and bringing her home. Life seemed to get back to somewhat normal, but even then, there are so few people who understand the joys and struggles of adoption…
Then, I miraculously get pregnant, PRAISE GOD!, and we get a phone call from Genevieve's birth mother asking us to adopt the baby she was carrying. These babies were due 2 weeks apart!!!
Craziness— I was elated and trusted God throughout this time, but it was crazy. Just as the waters seemed to be settling and I seemed to get back to myself, something else amazing and scary would happen. I know the Lord was just forcing me to lean on Him these past 5 years.
We then packed up and headed to Kentucky to give birth to Vera and adopt Lydia. We were gone 2 months! That was hard and incredible at the same time. Hard being away, but such special sacred moments with our family. It started to feel like every big event in our life happened out of our town…meeting new people, a new church—wow, so incredibly amazing, but just still new, still navigating this stage of our life.
I gave birth to Vera, we almost lost Lydia and I had raging hormones from having had Vera—talk about craziness. And my version of craziness doesn't necessarily come out in lashing out. It normally becomes internalized, but I do process my emotions– I don't suppress them—but it just takes time. Sometimes it takes a loooong time!
I am a processor, and it just takes time.
Are you a processor?
If you are like me and you tend to process internally, I beg you to know:
IT IS OKAY YOU ARE STRUGGLING. IT IS OKAY IF YOU AREN'T OVER SOMETHING THAT YOU THINK YOU SHOULD BE!
Do you know the saying "Time heals all wounds?" I do think there is truth in that, but time doesn't heal everything. And time is different for everyone. Jesus heals everything, and often times that is through time.
I was telling a close friend the other day that I just now feel like myself since I was diagnosed with cancer. And it isn't necessarily situational. It is an emotional place of peace and knowing who I am—and much of knowing who I am had much to do with what I've been through.
The same is true for you.
If people are making you feel you should be "over" something or that you need to "move on" or that enough time has passed for you to feel like yourself again, please realize it is different for everyone.
Grief/healing/recovery is a process. Don't rush it.
Take it day by day. Sometimes you just have to take it breath by breath.
Trusting that God will restore and renew you.
Knowing that He's carried me through deep waters has given me an intimacy with Him that I am not sure I would have experienced otherwise. Honestly, I don't know if it's possible.
If you have walked through deep waters, let those deep waters be purposeful. Those waters weren't for you to drown. They were for you be rescued by the One who walks on the water. But you have to put your arms out to have Him save you. He cannot force you to be saved. This is where our choice–our actions come in.
Be encouraged. If you are like me and just now getting to feeling like yourself from a hard time in your life, embrace this peace and spirit settling season, knowing that God gives and takes away.
Regardless, blessed be the name of the Lord!
But if you are still in the place where you aren't quite yourself, it's okay.
Just keep walking in faith. Open up to someone. Tell them. I wish I would have more. I am committed to getting better.
I am thankful I am feeling like Aly again.
I trust you will feel like yourself again soon. Mind you, I am feeling like myself again with 3 children under 2—if I can do it, you can too!
As Joyce Meyer says, "Faith ALWAYS precedes feelings."
As you walk in faith and what you KNOW, your feelings will follow. Are you willing to hang on until that happens?
Please share with me as you start feeling like yourself again,
Aly