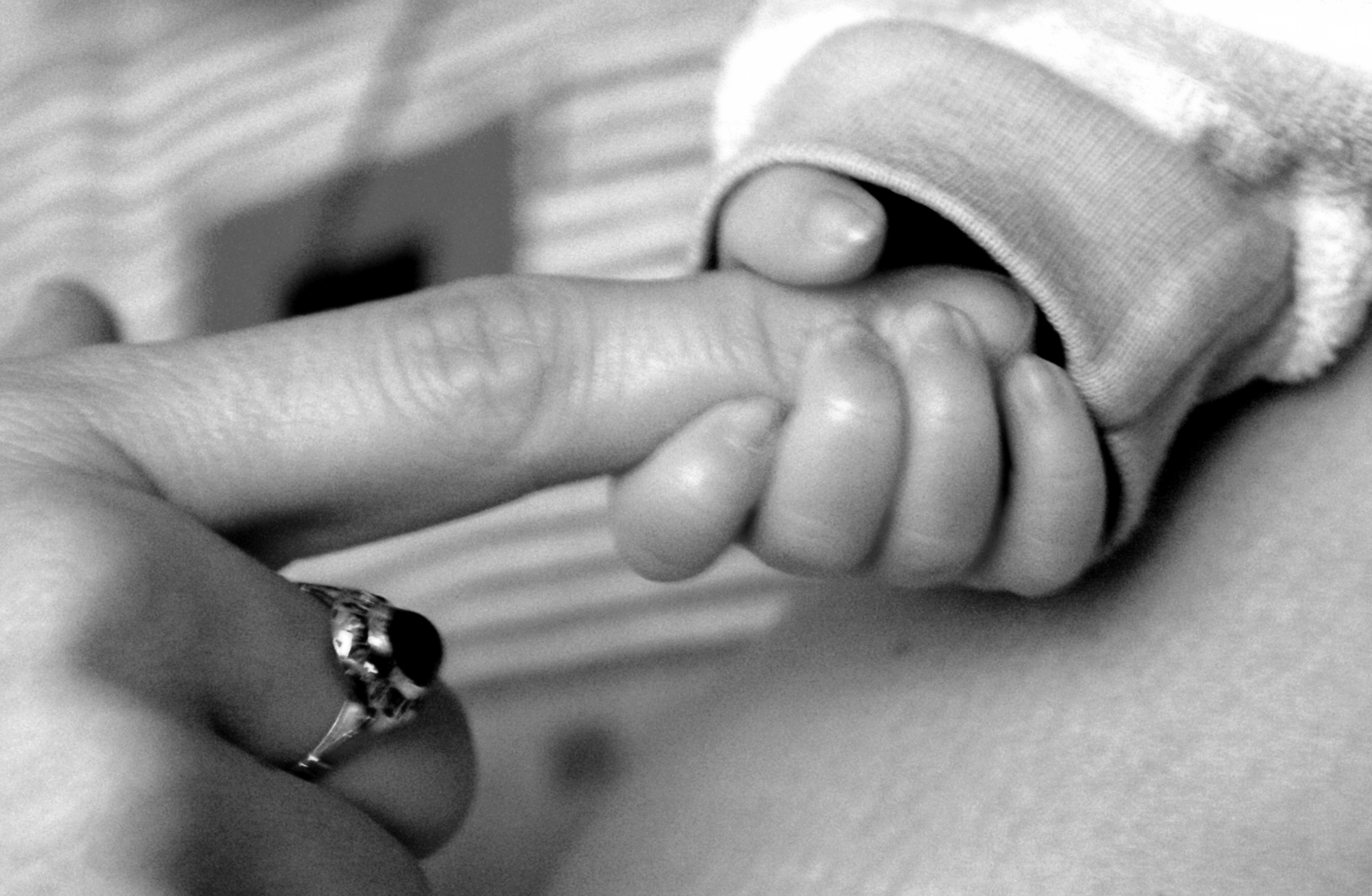 I Love Our Child So Much Already!
It really is crazy. I've heard pregnant moms talk about this all the time. How much they already love the little life growing inside of them. When you feel that little human inside of you and actually experience the miracle that is creating another life, there is a bond that forms even before that baby is born.
I've counseled couples going through pregnancy and done TONS of research on pregnancy. (I laugh at the search history on my computer–everything you could possibly see about trying to get pregnant- I mean EVERYTHING!:)) Often times a mother experiences more bonding and love with the baby during the pregnancy than the father. Typically, this is quite simply because she is the one carrying the baby. You often times see pregnant moms rubbing or holding their bellies. Yes, I've heard often time they itch and it feels good to hold their belly, but it also is an innate love and affection for that child growing!
Sometimes fathers can seem removed from the process as their wife is experiencing so many physical changes while they are just looking on and not necessarily experiencing the same things. The same can be true with breast feeding, as moms are the ones providing for the children in a way that the father cannot. It can be an incredibly special time for moms and a hard time for dads to find their connection to the baby.
I Am THAT Mom
I have always looked forward to pregnancy. I've heard many moms say, "If I just didn't have to go through a pregnancy again, I would have more." Often times this is said by a mother who had extremely hard pregnancies, or someone who was very sick. And I can so understand that.
But then there are some who just simply don't like being pregnant. Don't like gaining weight. Don't like the birthing process or breast feeding. And that is totally okay.
That just isn't me. Maybe it would be me if I experienced a terrible pregnancy, but I've always looked forward to pregnancy.
I couldn't wait to get pregnant. Seriously, my whole life. I couldn't wait to grow and wear maternity clothes. I couldn't wait to feel and experience a miracle inside of me. I've always wanted to experience natural childbirth. (I know many moms will think I'm crazy here) But I just have. I have a pretty high pain tolerance and would like to experience what the natural birthing process is like. I even have a good friend who has said that she would be my mid-wife. I mean, I had the whole thing planned out:)
The idea of breast feeding is amazing. Just to even really think about how God created our bodies to provide everything our babies would need- amazing. Now, I know there are many moms out there, just like me who wanted everything naturally, who wanted to breast feed, all to find out she couldn't have a natural delivery or breast feed. So, you ladies out there can relate with me.
Honestly, one of the hardest parts about my mastectomy surgery was losing the ability to breast feed. I really think I was more upset about that than the cosmetic outcome. I have just always wanted to experience it and to obviously give my child the nutrition that comes from breast feeding.
*DISCLAIMER* Now, this is not a sap story of all the things I wish I could have had. I am just first being honest with you guys on how I have had to grieve the above things. Please hear my heart as you read this and please don't judge me on sharing with you guys!
It Isn't about Me
But here's the bottom line. Most of the things I listed above are selfish. Are they God-given desires? Yes. Do I believe God created me to be able to experience these amazing things that only women are physically able to do? Yes. Do I realize that it is okay for me to desire these things? Yes! But have I realized that most of these "pregnancy" things are for my benefit? A loud, resounding- Yes!!!
Wow, that was a pill to swallow. To realize that when I focus on all of those things, it becomes me focused. Not focused on our baby.
My pregnancy.
My birth plan.
My breastfeeding.
I hate that at the current time I'm not able to birth a baby. But I am praying for the incredible birth experience that will occur with our child and his/her birth mother.
I hate that I won't be able to breast feed, but it will allow both Josh and I to be able to bond with the baby and hopefully get some more help (and sleep:)), as all of the feedings won't revolve around me. I am praying that we find the most natural way to feed our baby to give him/her the nutrition they need. God will provide and protect.
I hate that I won't be in a hospital room for all our friends and family to come and visit and ask about the birthing process etc…
But what do these things have to do with our baby? Not much at all.
It's mostly about me. About Josh and I.
It has to do with me doing all the "mother" things that I've had built up in my head since I was a little girl. Remember my post on expectations…;)
But that isn't what makes me a mother- love does.
And yes, there are still moments where I yearn to feel a baby growing inside of me, but it is amazing what God has done in our hearts and lives once he opened our hearts to adoption. The excitement I had for pregnancy has been times 100 thinking about adoption.
I can honestly say this adoption process has been more exciting than I could imagine of a pregnancy. In many ways, I think it is better.
Mother=Unselfish
Mothers are some of the most unselfish people I know. I remember talking to one of my good friends after she became a mom, and she said, "I just can't believe how selfish I was before I had kids! I don't even remember what I did with all that free time!" Moms (and dads) are always taking care of their little ones and putting their children's needs above their own.
This adoption process has given me an opportunity to realize that adoption is such a beautiful portrayal of a mother's love. A birth mother placing her child in another mother's arms to love and care for- I can't think of something more selfless. An adoptive mother willingly raising and loving a child she did not birth- another example selflessness. Both mothers making a choice that will change their lives and their baby(ies) life in every way. AMAZING.
It's about the baby.
Not me.
Not Josh.
Not my desire to experience all the things that come along with pregnancy.
It's like someone who focuses so much on the wedding and not the marriage. Well, because of our adoption, it has us so focused on our baby. Not my pregnancy. Not a birth plan. Not breast feeding books.
Just our baby. Our miracle. The child that God knew was ours from the time we were created. We just can't get over how much we love this baby and to see those selfish desires go away and be totally focused on our baby and his/her birth mom—-that is incredible.
I just keep thinking about what an incredible mother our birth mom is (even when we don't know who she is). After all, our own Savior gave his only son to us all—what a selfless God, what a selfless birth mom we have, what a transformation God has done in our hearts…
MERRY CHRISTMAS!!! Celebrate with us as we celebrate the birth of the one who adopted us into his family forever. I love adoption. I love it even more because it all started with Christ.
Loving this transformation God is doing in us,
Aly
This has to be AT LEAST as incredible as pregnancy, if not more….