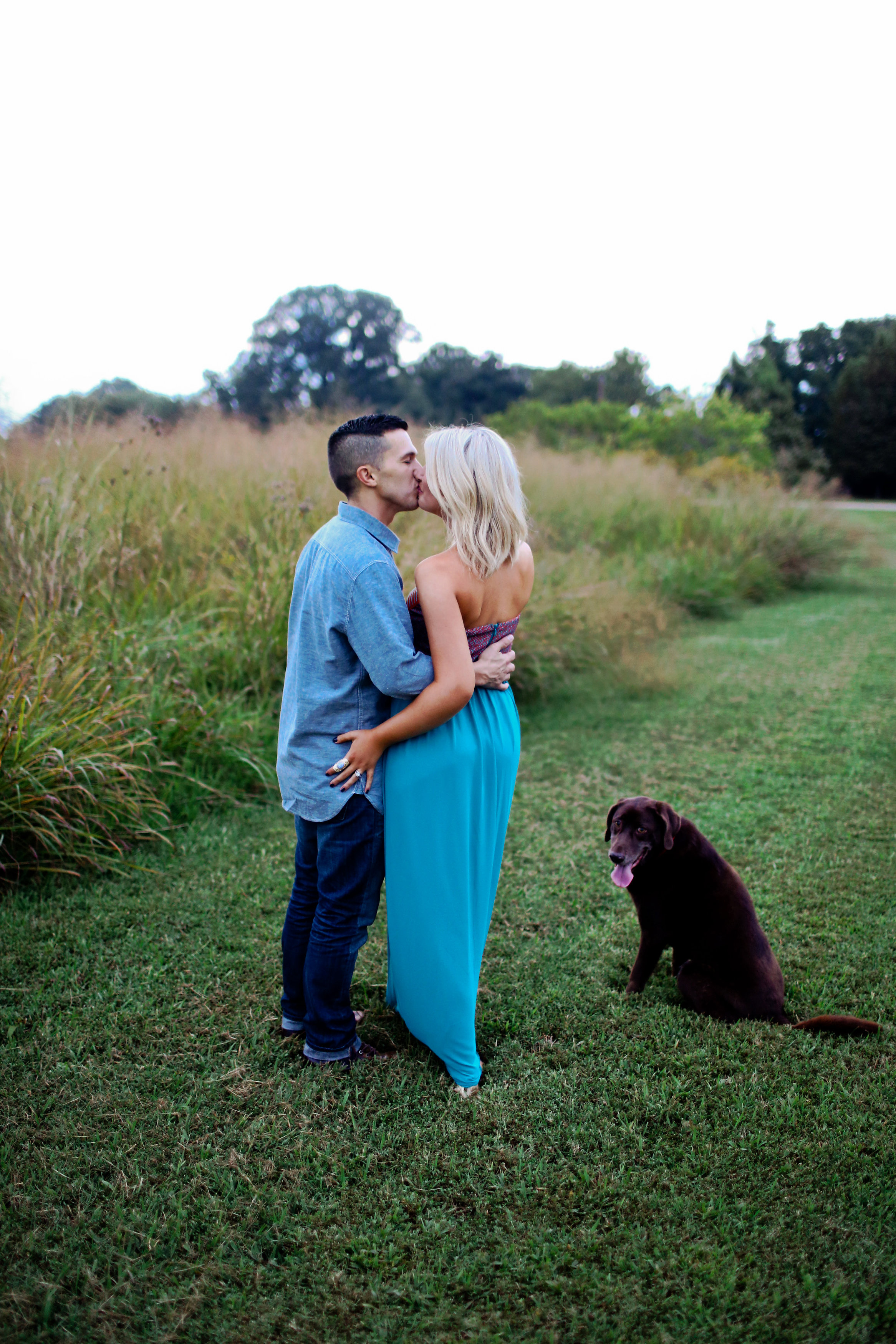 "What If?"
I always hear this phrase "What If" as a bad thing. As a counselor, I advise many people to not ask the "what if" questions, because often times it will just drive us crazy and we can't ever have those types of questions answered.
Sure, I have done "what if's" my whole life. The first time I truly remember doing it was when my dad passed away. He passed away in a car accident. I remember, even with a 10-year-old mind, wondering, "What if he hadn't gone to that deposition that day?" "What if we would have called him sooner and told him to be extra careful?" "What if I had spent more time with him that morning telling him how much I loved him?"
I quickly learned that those questions were self-destructive as it just made me feel helpless and devastated that one little difference could have made the difference in having him on this earth with us longer.
As I grew older and faced cancer, I often questioned why God allowed my cancer to be "so bad." Whoever I sat with at MD Anderson most often had a stage of cancer not nearly as severe as I did. I would think "What if I had gotten checked earlier?" "Would my cancer not have spread?" "Would I even be having to go through treatment?" "I may have just had to have a lump removed and I would be done!"
Well, like my "what ifs" with my dad, I quickly learned here too that that kind of thinking was self-sabotage, and honestly, they were lies from the devil meant to cause me regret, pain, and heartache. And that is NOT from God.
Maybe we're looking at "What Ifs" all wrong
I was counseling a student at CCS a few weeks ago who was struggling. Through tears and frustration, I asked a "What if" question. Something to the extent of "What if God allowed you to go through that to get you to this place?"
Well, that sounds a lot like Josh's comment of "Maybe this is just a part of our story.." Right? haha…so yes, I know "Gag" fits here.
But during our conversation, light was brought out of it to both of us. I love that about my job. Often times I am counseling someone and the words that come out of my own mouth in advice are just the words I needed to hear.
Here Are Some Thoughts I've Been Pondering
What if God gave us the faith to move mountains to share our story of healing, deliverance, redemption…?
What if God wants to have us speak, and He allowed cancer to do so?
What if my dad's passing was in part to ensure mine and my family's salvation?
What if CCS closing brought Josh and I together?
What if our difficult move to Monroe led my sister to her husband, which led to my precious nephew, Liam?
What if God had us go through cancer to get our baby?
Now, here's the honest part. Even if cancer, passing of loved ones, and crises bring us to something great, that doesn't mean we would look back and allow it. If you're like me, I'm thinking, "Well, God could do all that and not even allow those devastating things to happen!"
That is when I have to trust with all that is within me. Because I would take back every crisis in life if I could–even knowing the good that might could come from it.
God's word says that we should count it JOY when we encounter trial and troubles, as they produce a glory that will last forever. The fire refines us and we can't often be as refined when we haven't gone through fire…So, I'm trusting you Father!
Reframe Your What If?
Josh always makes fun of me when I go into "therapist mode." I don't even know that I do it. But hey, I'm a therapist and it's hard for me not to at times.
But, I often "reframe" situations. It's a technique I learned in school and I honestly did it much before my training, just because I am a positive person by nature. It is just looking at a situation from a different way, a different angle, a different "frame" if you will.
So, I ask you this morning, what's your reframe on your current hardship?
What if a hardship is bringing you to your destiny?
It did me.
Here's an amazing reframe for you:
I can't wait to tell our baby about how cancer made me a mommy.
I'd love to hear some of your "reframes" in the comment section below of maybe some current struggles. I promise I will pray for you!
Thankful for the "What Ifs",
Aly