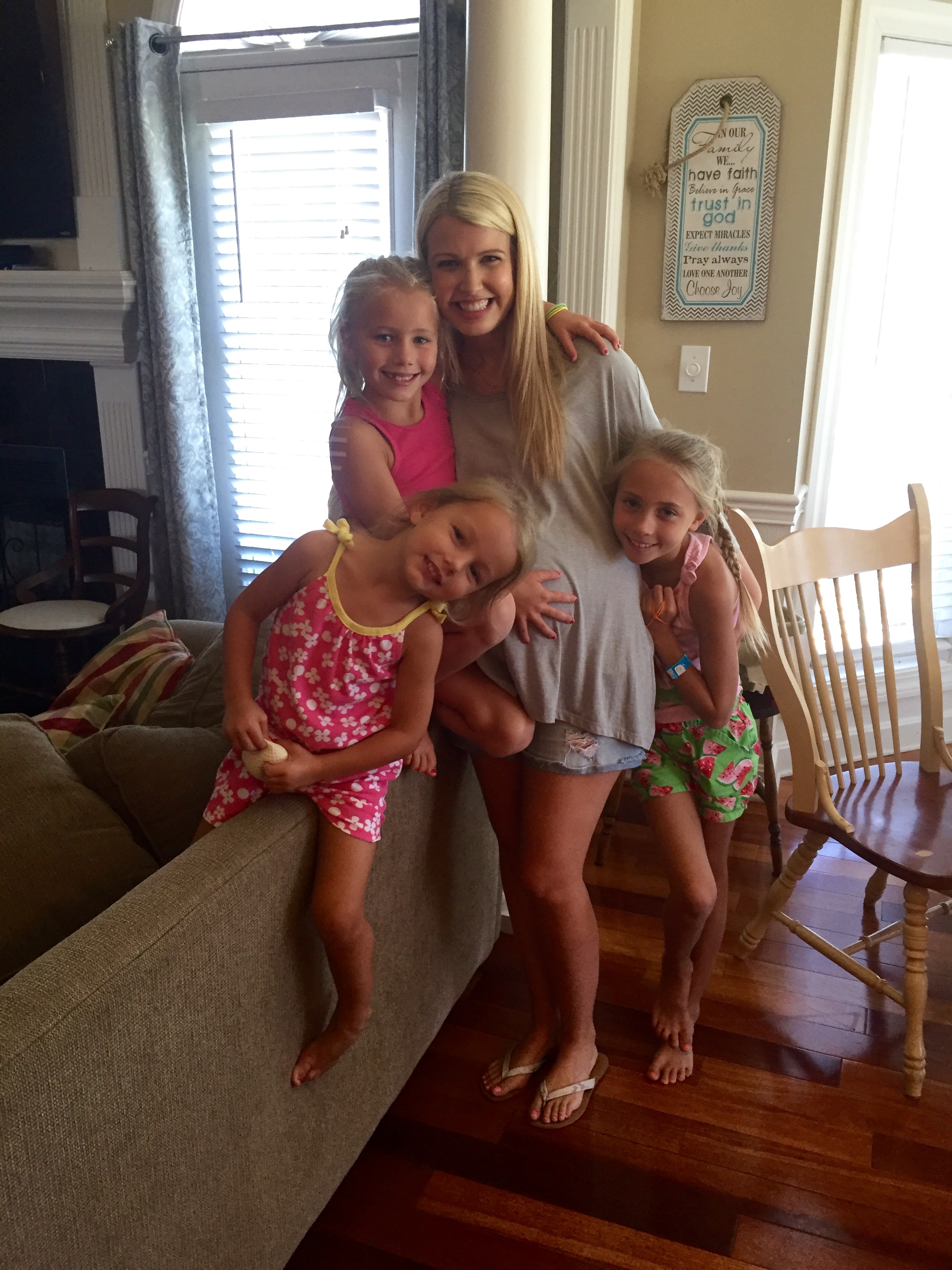 These past few weeks of waiting on our girls to make their arrival has been incredible. While the waiting has been bittersweet, Josh and I have been hit in the face with the incredible generosity and hospitality of people from close and far.
When I went through cancer, we were blown away by the people who gave to us. The people who gave us gifts, money, their time, their talents, their possessions- we were overwhelmed.
During cancer, the Stanfill family literally took us into their house for over a year making Houston feel like our home. When we were finally back in West Monroe, we were determined to give hospitality like they had given because it was so incredible to see people love like Christ commands us to.
And this past week, Tammy has been here with us as we have waited on our girls—I mean, she is incredible.
Then, we headed to Florida for Genevieve's birth and so many people reached out with helping us find a place to stay while we waited for her. From my mom's sorority sister, to my sweet friend's sister, then to one of my sorority sister's dad, and then ending with my step dad and mom helping us with housing during our wait—wow, it just reminded me of God's goodness and provision– Of people that barely knew us and were willing to invite us in as family in their homes during some of the most trying times in our lives.
Well, let's just say we have been blown away again. We were loaned a motor home from our friends, Jeremy and Lindsay Smith and stayed in it in Kentucky for the first 3 weeks of waiting. This motor home is nicer than our house! And they literally gave it to us without question. To say that having that piece taken care of brought me so much peace when we were coming to an area we literally knew nothing about was such an incredible blessing.
We could only stay at the RV park for a certain period of time because of previous reservations at the RV park, so we began praying and thinking of another place to go. After praying and telling people some of our needs, we were put together with two amazing people here in Kentucky, Jason and Andrea Isaacs. They had us over to their house the first night they could- She has a newborn and 3 other kids, and they had us over like it wasn't even a question— I so want to be like that.
Then the next week, we got together with Andrea and another one of her friends at the RV park, and then that new friend, Kristen, invited us to her house to have a fun play date with all the kids that afternoon—HOW KIND! For this mom that is away from home and all of her friends and many family members– that means and meant the world to me.
We also have had a high school friend reach out to us, invite us to her house for hamburgers and ice cream, and invite me to all of her "mom group" activities in Kentucky. She so wanted me feel comfortable here—Clair and John Colvin are amazing.
Andrea's friend Kristen then ended up offering her basement for Josh's mom to stay in and eventually us, as we had to get out of the RV park. We stayed with Kristen and Matt Mooney for 4 days and left with lifelong friends. THEY ARE INCREDIBLE.
I could never have imagined that spending 4 nights at a couples' house could re-humble me and remind me of the kindness of others. We clicked immediately with Matt and Kristen and cried as we left and had to leave their family! I got my hair hilighted this week, and as the hairstylist was asking me how long I knew Kristen, I had to say, "Not even a week!" She was floored that we were living in her house not even having known her for a week.
Wow, wow, wow…God continues to show off through His people. And did I mention that Matt and Kristen have 4 kids???– they cooked for us, baked for us, invited us to family events…seriously incredible.
Lord, thank you for continuing to put people in our lives that so selflessly offer their homes, hearts, and love to us during some of the most trying times in our lives…
I know that God continues to put people like these in our lives because He so badly desires Josh and I to emulate this kind of love.
Unselfishness.
Hospitality.
Generosity.
Godliness.
Us allowing our home to be other's homes.
Our food being other's food.
Our love having no limits.
Putting other people before ourselves.
Thank you God for our parents.
Thank you God for Clint and Roseann Summers.
Thank you God for Lance and Tammy Stanfill.
Thank you God for Cheryl Davison.
Thank you God for Tracy Waller.
Thank you God for Pike Hall.
Thank you God for Jeremy and Lindsay Smith.
Thank you God for Jason and Andrea Isaacs
Thank you God for John and Clair Colvin.
Thank you God for Matt and Kristen Mooney.
Thank you God for every person who has been such a clear example to our family of what we are called to be as your people.
Remembering what these people have done for us, and striving to pay it forward. Thank you for continuing to pray for us in our wait!
Here are some pictures of us with one of our Kentucky families, the Mooneys.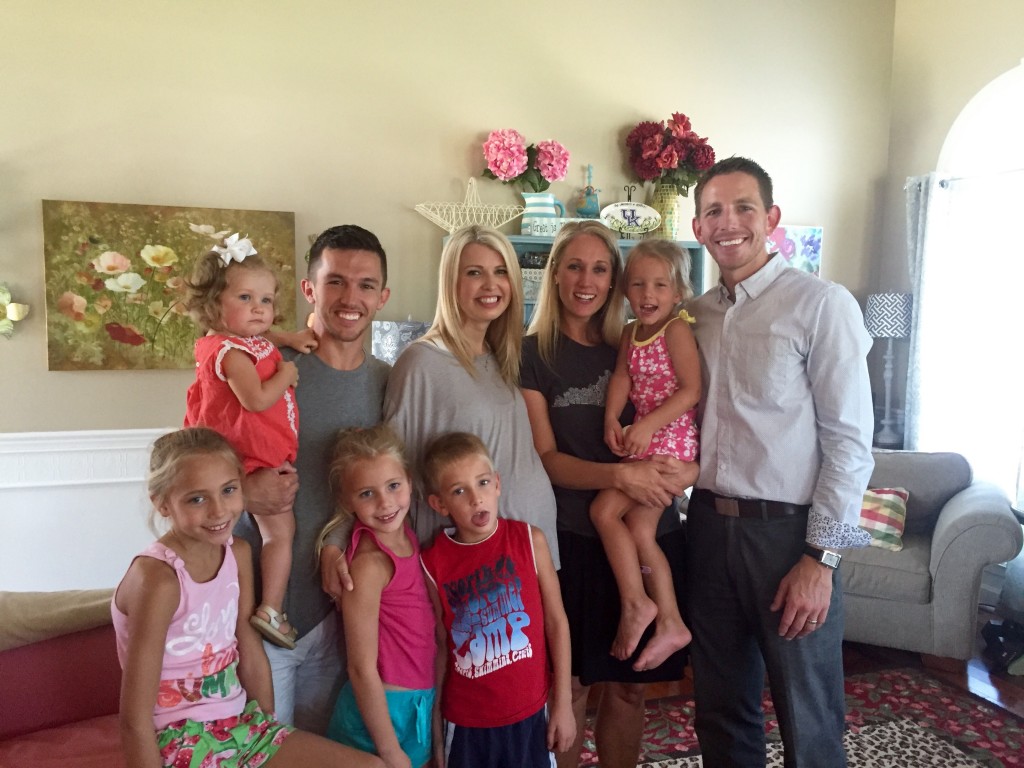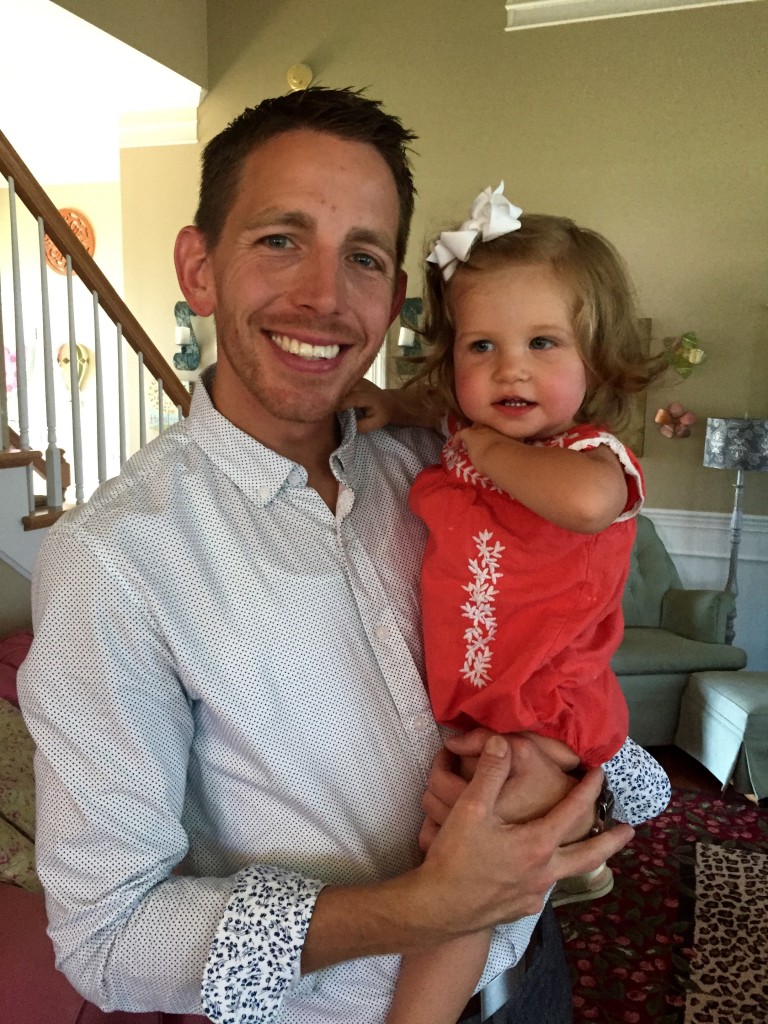 Encouraging you to pay it forward as well,
Aly