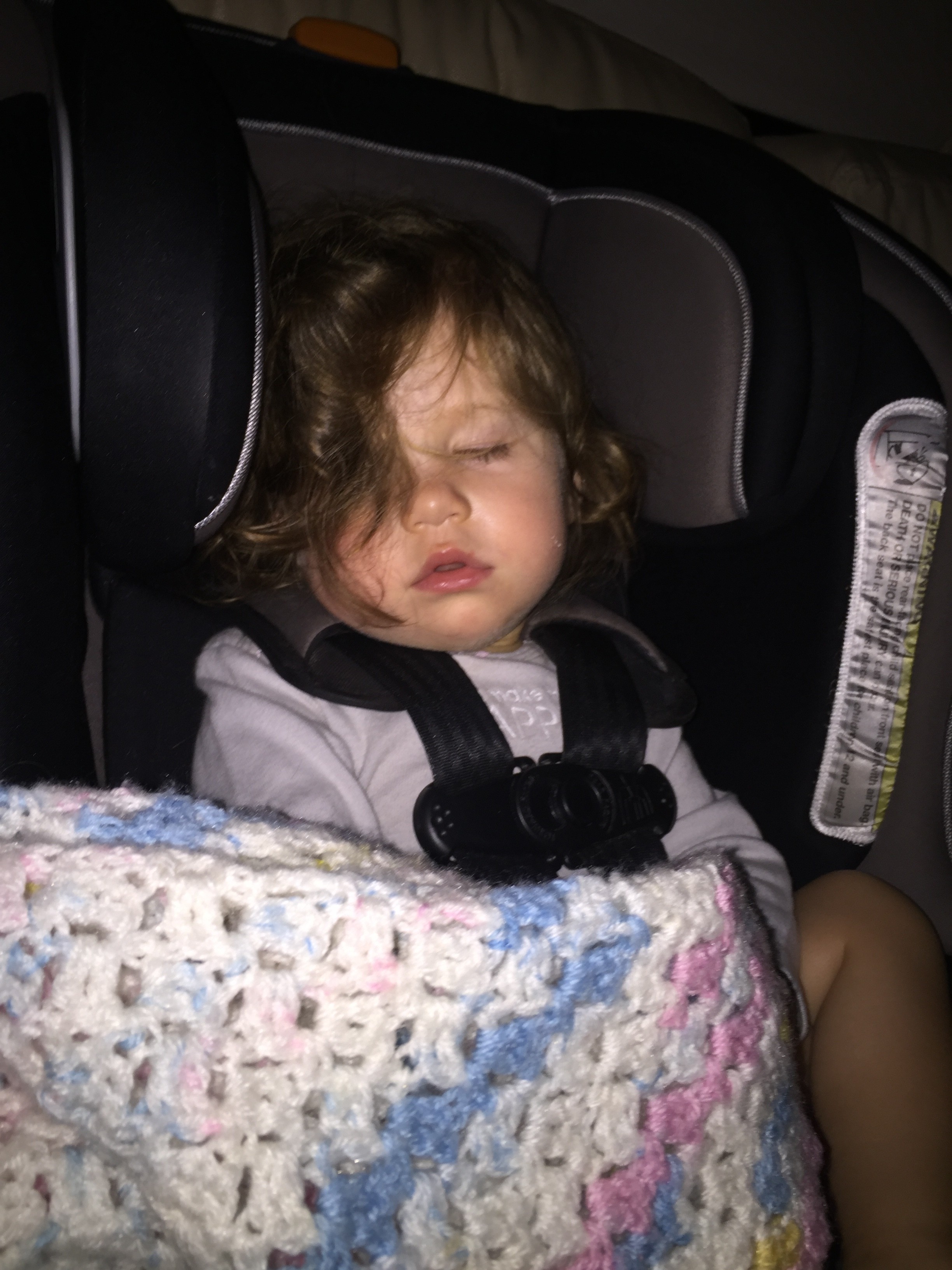 Yes, we are here! We are getting settled. I assume much of this journey will be the "Hurry up and wait" theory. But, we are here doing just that.
Regardless, we are trying to enjoy these last few moments with our little family of 3, as we know it is about to change and never be the same!
We had an uneventful ride up here, and Genevieve has been doing wonderfully and getting adjusted. Our great friend, Jeremy Smith drove us up here and hooked us up with some housing at least until the babies are born. We are so grateful, and once again blown away by the generosity of people like Jeremy and Lindsay Smith. They seriously are two of the most generous and kind people we know. We are so grateful to God for placing people like this in our lives!
Once the girls are born, we may be looking for a different place that could house us (more of us), the 3 girls and our parents. Please be praying that something comes up that we could possibly rent out for that time period. For the time being, where we are is perfect.
With so many unknowns in our life right now, having a place to stay at least until the girls are born and our parents get here brings this momma such peace of mind.
I am feeling very, very pregnant! Gosh, it is just hard to get comfortable. I am not miserable, but I literally just have the hardest time sitting in a comfortable position. Feeling lots of pressure and contractions, so it will be fun to see when this little one makes her arrival.
We are also hoping to touch base with our birth mother this week to see how she is feeling and hopefully start going to some doctor's appointments with her.
I honestly have been doing pretty well with my emotions. However, there are moments where it hits me out of no where that I will be birthing a baby and adopting a baby no telling how close together and trying to take care of our sweet Genevieve. I know I can do it—not because I am supermom, because anyone who knows me know I AM NOT, but because I am so weak and will depend on the Lord 100%.
I have moments where I get scared of labor. I have moments where I fear something happening with the adoption, and I literally will start to feel like I am going to throw up.
Yesterday at church, the pastor talked about fear and how it is never a state we are to live in. Obviously that statement is something we hear often as Christians, but I needed to be reminded of it.
I do not want to experience these next few weeks in fear. Instead, I want to face them head on with prayer and expectation of them being amazing. I do not want to allow Satan to steal any of our joy that is intended in this situation.
After all, I am alive, we have our Genevieve and now two more miracle babies— I mean that is JOY personified.
Sometimes we can be so scared of the devil. We hear sermons about how he prowls around like a lion, and YES that is true.
But, don' t you know:
HE HAS BEEN DEFEATED.
WE HAVE THE VICTORY.
THERE IS NO NEED TO BE AFRAID.
Fierce in our prayers? Yes.
Aware of his evil presence? Yes.
Rebuking him daily? Yes.
But scared of him? Absolutely not.
That is exactly where he wants us, and Josh and I refuse to be in that spot.
We obviously have no idea when these babies will make their appearances, but they will be here in the next few weeks. We are trying to focus our time on God, each other, and obviously preparing practically for these "twins", however much we can do so:)
The hospital bag(s) is packed!
We covet your prayers.
Please pray for me. For a healthy and easy delivery.
Please cover the birth mother in prayer. For peace in her adoption decision and a tangible spiritual covering as she makes an incredibly difficult decision again.
For healthy babies.
For an easy transition for G.
For us to continue to put God and our marriage above it all. We celebrate our 10 year anniversary this week!
We love you all, and it means the world to have you following us and checking on us while we are hours and hundreds of miles away from our little world in West Monroe.
Love you guys,
Aly