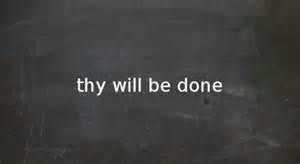 These 4 words have literally been our prayer for the past 5 days. When the birth mother called us in January asking us to adopt this baby girl, we heard God tell us "Yes."
To say we have been confused these last few days of what all was happening is the biggest understatement. One thing we have remained certain and firm on: to love the birth mother unconditionally and support her decision, and to continue praying "Thy Will Be Done."
We plan to share more details over the next several days (and finish my own labor and delivery post), but just wanted to share an update since so many of you are following this story and praying for this precious baby girl and her birth mother.
Yesterday, after not hearing from the birth mother for 2 days, she called us to tell us that she wanted the baby to be ours. Yes, you read that right.
When Josh answered the phone yesterday when she called, her first words were "I love you guys so much. I am so sorry it's taken me this long to come to this decision, but I want you guys to have the baby." Obviously, there was much more that was said, but this baby is now ours.
The birth mother is forever connected to us. She is family. We love her with all of our hearts. She is our hero. Not because she made me a mom. Not because she gave us another baby yesterday, but because she continues to make selfless decisions on behalf of these babies. To choose life from conception, to carry them to full term, and then to look at what is the best ultimately for this little life…
While our hearts are bursting with love for this little girl, we know her birth mother is hurting. She has peace in her decision, but of course needs prayers for healing. Please join me in praying for her.
This has been an absolute roller coaster of emotions! Yesterday, I thought I would write a post with this same title. But I thought the end of the story was different. I thought I would be saying our purpose of coming here was to simply love on this woman that made us parents.
Instead, I am writing this post with typically at least one baby crying in the background. What blessings these little ones are!!!
We are officially a family of FIVE. Praise God from whom all blessings flow,
Josh and Aly