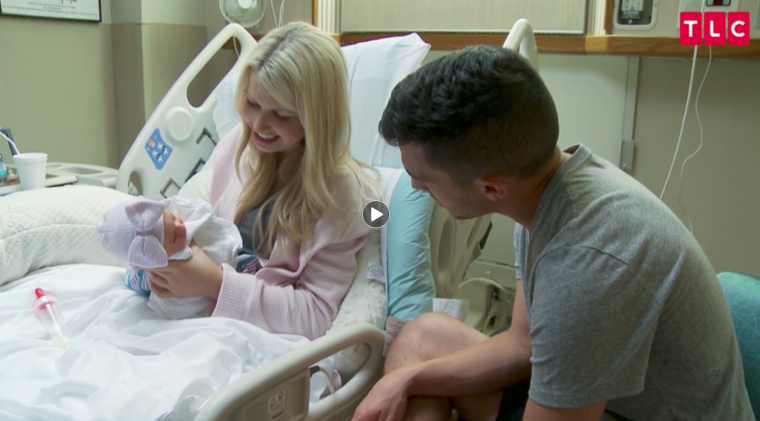 Wow- I cannot believe we have already had 3 episodes of Rattled. What an emotional roller coaster it has been to watch it all back. It only gets more emotional, so I better just put on my seatbelt.
Overall, I am just thankful to have had such incredible moments of our lives documented. To be able to have this to look back on. To show our girls how God has held us in the most amazing moments as well as the roughest, I pray is a testimony to them and gives them a real look into this time in our lives, rather than just hearing us tell the stories over and over (which we will continue to do).
That is what so many people have told me lately that know of our story. They have followed us and have felt like such a part, but for them to now be able to watch it unfold—they have felt a closeness to us they have never felt before. For that I am grateful, because for the people who have followed and prayed for us over the last 5 years, you are finally getting to watch so many moments you have prayed for.
I am going to answer some questions about last week's episode!
1.) How long was your face swollen?
Yes, if you saw this episode, you saw that my face was so swollen in one of my interviews. After a day it had significantly gone down, but it took about 3 days for my face to get back to normal. That allergic reaction was intense!
2.) Was it really the same with Vera- the love- as it was with Genevieve?
Some people have really asked us that, and I get it. Before we adopted, you have the selfish worries of, how will I feel toward a child I did not make, carry and birth? Then, you adopt, and you feel a love you cannot describe. Often times, you wonder if you love your child more than parents who had their biological children naturally because of the fight and affection you have for this little one without your DNA. The love is SO intense. But you can't really get that until you adopt. If you are on the fence of adopting, and that is one of your major concerns, I am telling you, don't let that hold you back—it is a complete lie, and you will thank me a million times over when you have that baby you have been praying for!
I realize now more than ever after having Genevieve and Vera that being a mom is amazing and terrifying- no matter the means of having a baby. I remember with Genevieve being worried when I couldn't comfort her…I remember her looking at me, and me telling her I was her mommy and praying she knew that….I remember questioning everything I was doing and when I felt inadequate that maybe it wasn't because I was a mom by the typical way of becoming a mom…but I knew those were all lies, but those are thoughts and worries you have with adoption.
Then, I had Vera. There were many times I couldn't comfort her. She was often times harder to comfort than Genevieve was. I remember looking at this baby who sometimes felt foreign to me, and hoping she knew I was her mommy. I remember questioning everything I was doing with her—do you see what happened here? Many of those same worries I had with Genevieve I had with Vera.
It was like God was confirming AGAIN, that all of those concerns are part of being a mom. Whether having a child through adoption or having a child biologically, being a mom has its' joys and challenges. And the struggle of questioning everything is something that literally every mom goes through. I wasn't alone!
I am OBSESSED with both Genevieve and Vera. I have to tell myself over and over that they really aren't perfect, but they truly feel like it to me. I am seriously the most blessed mom on the planet.
3.) What was it like for Josh to show off baby Vera to his parents?
It was truly amazing. We so wish that we could have done that with Genevieve. Through adoption, you lose some of those moments. They are truly selfish moments, but you don't have many of those moments with adoption because there are other families involved, and we always wanted to be respectful of Genevieve's birth family. But for Josh to be able to show her to our family, to not have to have any worry or concern—to just be able to hold her and keep her in our room. THAT was foreign to us, and we were soaking every bit of it up.
I obviously wasn't there when Josh introduced our parents to Vera, so for me to be able to see that special moment was priceless. Thank you TLC and Magilla Entertainment for capturing these incredible moments of my family!
4.) How old was Vera when the birth mom went into labor?
Vera was 11 days old!
5.) What were you thinking when the birth mom called and said she was in labor?
We were excited, but scared out of our minds. We spent time with the birth mom a few days before she went into actual labor, so we knew it was going to be soon. I had absolutely no appetite, and we rushed out of the house super quickly, because she had Genevieve fast, and we did not want to miss this birth! The hardest part was leaving Genevieve and Vera. I knew they were in the best hands possible with our moms, but man, did my mom's heart feel torn! Leaving my newborn baby and my first baby to go get this new baby—I wish I could have been in two places at once. But we all knew it was most important for us to be with the birth mom and Lydia.
I am looking forward to this week's episode!
If you saw a preview, you saw that this next week's episode will be an extremely emotional one. As hard as it will be to watch back, we kept telling ourselves that we would be completely real and tell our journey, just as it was—
God is good through the amazing moments and the devastating ones. Thank you for loving us and crying with us through this next episode. Tune in to TLC this Tuesday night at 10/9 c.
Love you guys!
Aly