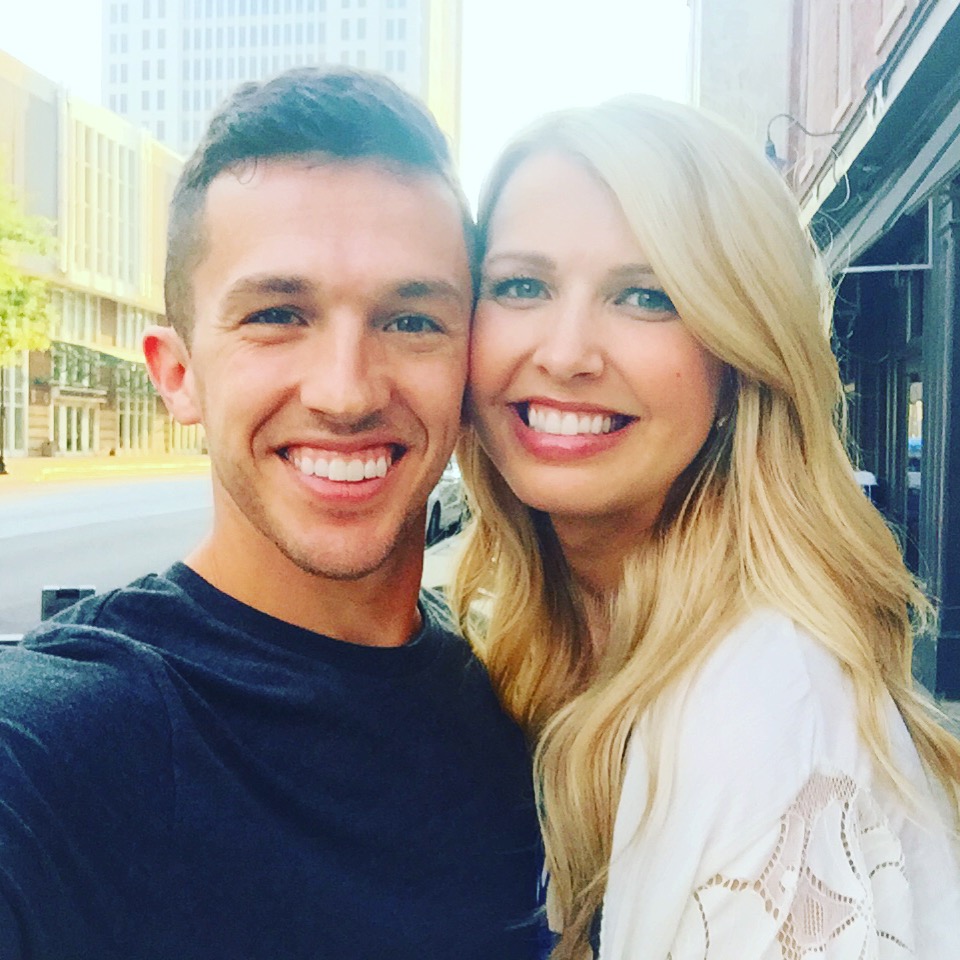 With all of the craziness of being here in Kentucky, I wasn't able to share much about our 10 year anniversary. I wanted to share a few thoughts I have recently been thinking about since we are having much time to think:)
Josh and I were married 10 years on July 22nd.
Wow, how so much has happened in the last 10 years. When Josh and I got married we were TOTALLY different people. July 22, 2006 looked much differently than July 22, 2016.
A few years ago, we did a podcast where we talked about things we had learned in our marriage thus far, and one of the top things I still learn to this day is that we are CONSTANTLY changing.
We are not the people we married.
And I believe that to be a good thing.
I often hear people say in passing, and most definitely in therapy that their spouse is a different person than who they married and how they have changed too much to make their marriage work.
But I think change is essential in marriage.
I think the key is changing together.
So many people put emphasis on compatibility, chemistry, attraction, handling conflict, etc… And those pieces are so very important to a marriage.
But I beg to differ with most in that one of the best things a marriage can experience is change. Changing together. Growing together.
I am an adjunct professor for Liberty University and have been for about a year and a half. I am currently teaching a premarital therapy class, and one of the topics we discuss often is being unequally yoked. And how that doesn't have anything to do with similarities and differences. It simply means that at your core, you are on the same page (Aly's version of interpretation, mind you).
Obviously, for believers, it means having Jesus Christ at the center of your marriage.
Many marriages are successful without Jesus at the center. But those marriages that are successful without Jesus more than likely have something at their core that partners agree on, are passionate about, or something they have in common at the center of their marriage—and often times that has nothing to do with similarities! They feel a purpose in some way, form, or fashion.
We must start focusing on our core values and changing together instead of focusing on compatibility and being the same person that you married. We are bound to be disappointed with those expectations.
I, of course, believe that Jesus at the center is the key. We've had times throughout our marriage where He hasn't been the center, but even at those times, our goal was that He would be, even when we were distracted.
Throughout college, grad school, moves, lost jobs, gained jobs, cancer, infertility, adoption, pregnancy, adoption again, house builds, and loss of family members, we have gone through many changes. And those significant changes have indeed changed us as people.
But, we haven't let any of those circumstances change our values or our core—except to strengthen it. Praise God! It is only through Him that we can have a thriving marriage.
At our anniversary dinner, we talked through these past 10 years and, wow, we are always floored at what our life has looked like over the past 10 years.
It has not been easy, and it most definitely hasn't been smooth.
Two things have been consistent in our life: Change and Jesus.
I must embrace change, in who we are and what our life holds. And this is hard for me, because I LOVE predictability. But, if I hold too tight to that, I will constantly be frustrated with life, and with my husband because he loves change:)
And above all, Jesus is our constant. He never changes (thank goodness) and that is my stronghold. When the change is overwhelming, He is the one I can depend on to remain the same. I cannot depend on Josh to do that- He is human. I must embrace His change and hold tight to the one who never changes.
So, I pray that our next 10 years are even better than the first 10. In the next 10 years, our girls won't be babies or toddlers anymore, and I haven't a clue about what we will be doing, living, or facing.
But that doesn't scare me because we will continue welcoming change and encouraging each other to cultivate our relationship with Jesus, both together and separately.
It is vital for us to remember these things, because not only do our lives and marriages depend on it, but we will have 3 little hearts and eyes watching mommy and daddy.
Lord, help us to have a marriage that keeps you at the center and is an example of Christ and His bride, the church. May our girls never question your love or existence because they see you so clearly in our lives and our commitment to the promise we made to you and to each other.
Praying our marriage continues to thrive throughout all the changes in life,
Aly