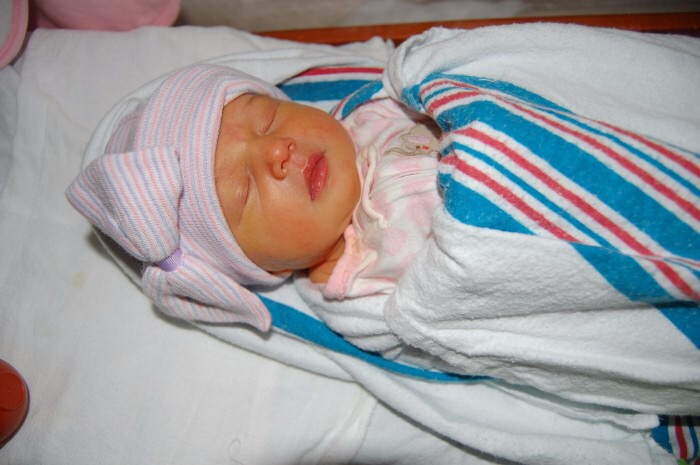 It is with the greatest pleasure and thankfulness for Josh and I to introduce to you our beautiful daughter, Vera Alyce Taylor.
She was born Sunday morning, August 14, 2016 at 4:22 a.m. She weighed 6 pounds, 9 ounces, and was 19 inches long. Thankfully, it was a short labor and delivery, and God walked me through every step of the way. Her birth story is so beautiful and God's hand was so present in every part.
Over the next several days, I plan to share the days leading up until her birth and then share as many details about her birth that I can. It is incredibly humbling and amazing to realize that God had planned long ago for me to deliver here in the Kentucky area.
The fear of having our baby in a different state far far away was replaced by complete peace and confidence in the doctors, midwives, nurses, and hospital staff that God so directly placed in our life.
Growing up, I was the girl that watched TLC's Baby Story, Dating Story, and Wedding Story on Saturday mornings. Birth has always fascinated me. To be present for Genevieve's birth, and now to experience giving birth—I am just overwhelmed.
We are loving having two sweet girls. As we share over the next few days of my birth experience, we will be sending emails out of specific prayer points as our adoption comes to a head. Click Here to be added to our mailing list.
Thank you for sharing all of these amazing moments with us, and praying us through the hard times.
Love you all,
One proud mommy