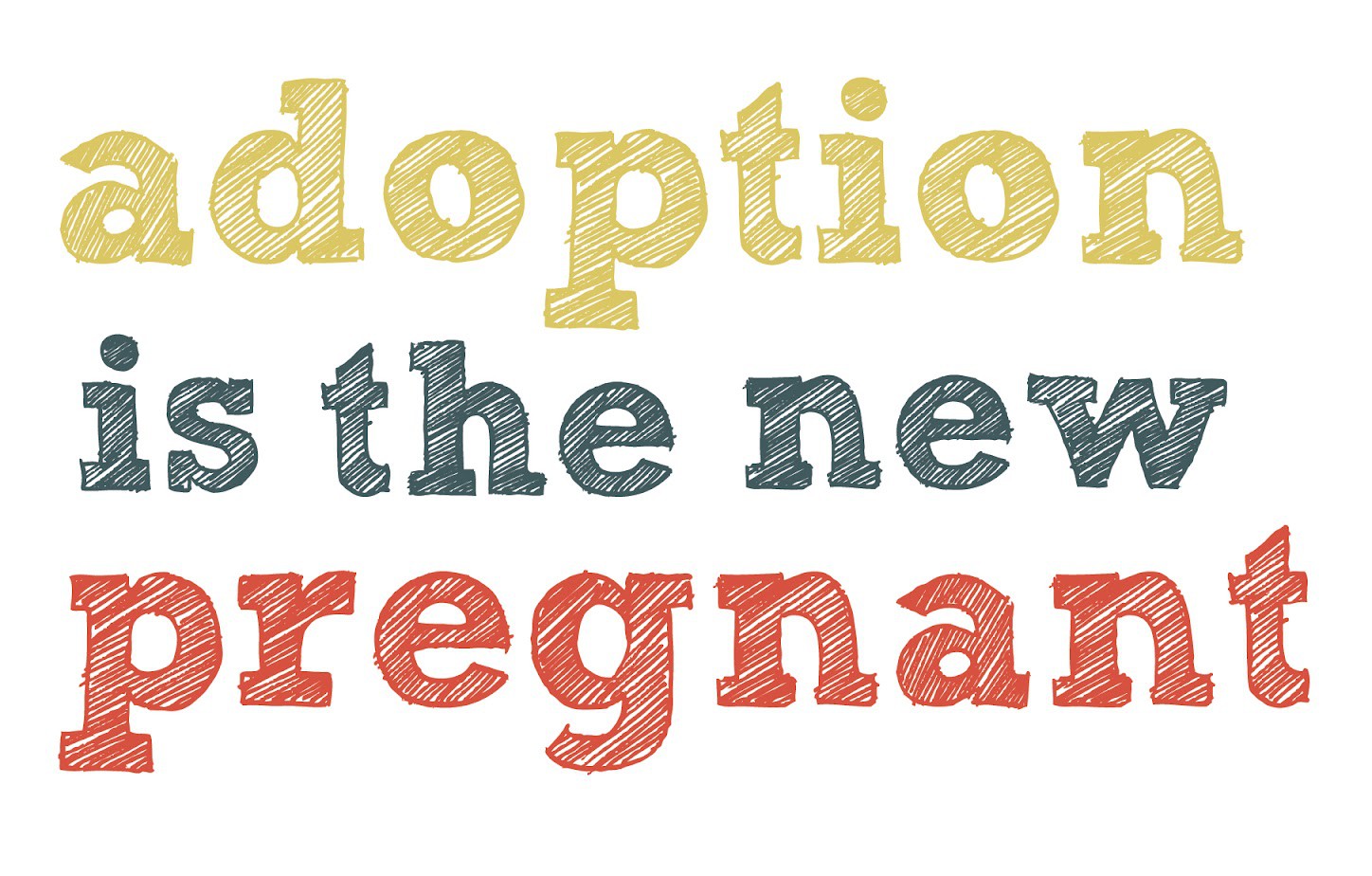 I Don't Know What This Blog Is Anymore
I read blogs often. It seems like everywhere I turn, someone is starting a blog. A mom blog, a cooking blog, a life blog, a consulting blog. I'm not complaining- I love it! I love learning about people's lives in a way they can be more vulnerable and real. But, I find myself thinking, "What blog category do I fit in?"
Cancer blog?
Healing blog?
Inspirational blog?
Life blog?
Adoption Blog?
The answer is yes, yes, and yes! I fit into all of these categories. Yes, this blog started out as a way to inform all of my family and friends of my progress through cancer treatment, but it has turned into so much more. It has documented our life through some of our greatest hurts and joys.
I (we) just write about what is pressing on our hearts at the current moment. (Even if the "blogosphere" would say it isn't the "thing" to do)
I'm So Excited
Well, what has been on our hearts for the last several months has obviously been adoption. We've shared some with you, but honestly, I have held back lots because I knew I didn't want to rush into anything and didn't want to overwhelm readers with adoption jargon, but I just CAN'T!
WE ARE SO EXCITED!
So, what does this mean for you? Get ready for lots of postings about adoption. Our journey, our emotions, the process—I literally just can't hide it anymore.
We Are Expecting
When you make the decision to adopt as a couple, you are expecting. This is how I have felt since we landed at this decision. And it was confirmed by another adoptive mother. She explained how if she were pregnant, she would want to broadcast it to the world (as she had never conceived and dreamed of a baby announcement).
But with adoption, it seems different. Because people who have never adopted or pictured themselves adopting don't sometimes realize that an adoptive couple is expecting– in essence, they are "pregnant."
So, from someone who has dreamed of pregnancy for years, to know we are finally "expecting" is a joy I cannot contain. I have to stop myself from talking about it in every conversation. No exaggeration.
Because of my counseling training and genuine interest in others, I try to keep my conversations "others-focused" but with this adoption, it is crazy how I just want to talk about it! I have literally had to bite my tongue knowing that not everyone wants to hear our adoption process.
I guess you mothers can understand—I'm sure when you have a little one it's even more because you are so crazy about your kid and want everyone to know how awesome he/she is!
I do this now with my niece and nephew:)
So, Just Get Ready
I will probably be posting more frequently and it will most likely have to do with adoption. And yes, I'm still not sure what "category" my blog fits into, but honestly I don't care. Did that sound harsh? Sorry if it did— I just want to be faithful in sharing what God has done in my life and my family's life.
Through cancer, through healing, through restoration, through victory over pain and fear, to a child– and the funny thing and amazing thing is that the journey never stops.
In years to come, I'm sure I'll be writing about child-rearing, more victories and hurts, and the constant transformation that the Holy Spirit is doing in our lives.
Me sharing my life with you- who would have thought??? From this "private sharing" girl to telling the world about my life-IRONY!
Thanks for being on this journey with me. DID I SAY I WAS EXCITED??????!!!!!!!!
Thanksgiving
Here are some pictures from Thanksgiving. We normally go to Tennessee for Thanksgiving to visit Josh's family, but this year, the Taylor side of the family met at the beach! We celebrated Josh's grandfather's 80th birthday and Thanksgiving.
It was amazing- it felt like a family reunion. Lots of laughs, lots of food, lots of love- I LOVE being a TAYLOR!
Love you guys,
Aly