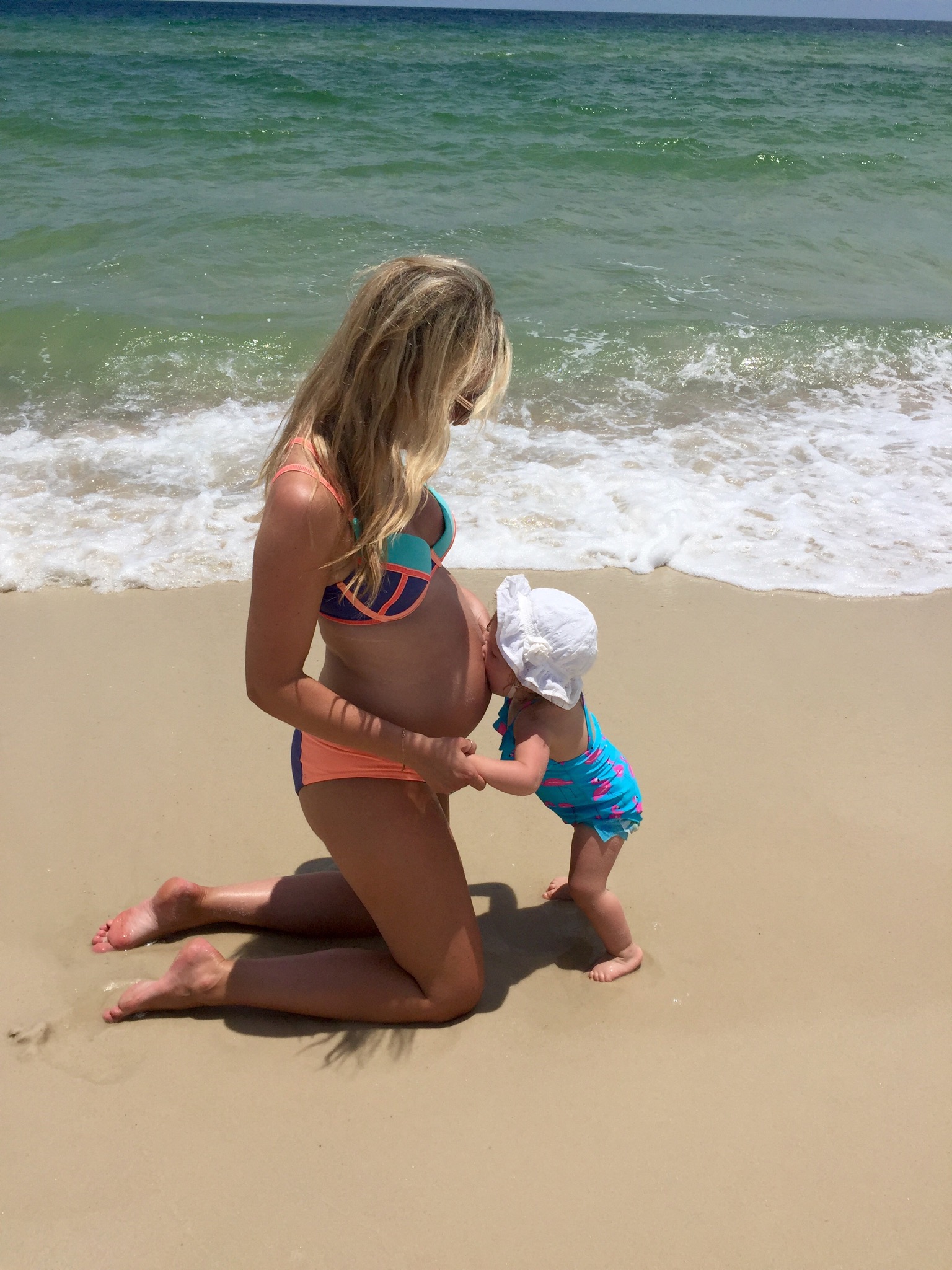 Oh my word–I'm eight months pregnant!!!! How did that happen?!? It seriously has flown by, and every week seriously goes by faster and faster. So much to do, so little time.
I figured I would just take an entire blog post to update you all on what is going on. I'm not the best with sharing information, and with a 1 year old to chase after, I haven't exactly just been sitting around thinking of blog posts to write:)
So, like I said, I am 8 months pregnant, and I am feeling great! I had many little things during my second trimester, but this third trimester has been great so far:) I just keep growing and growing!
I have a baby shower coming up next week (what a blessing), and we head to Kentucky to meet my potential doctor that will be delivering the baby I am carrying! We are hoping to see our birth mom when we are up there as well.
She is doing well, and we are really hoping to be able to accompany her to a doctor's appointment while we are down there. We also plan to check out the areas around our hospitals to look for safe areas for us to stay and our family to stay when they come and visit us.
If you guys remember last time with Genevieve, we had to stay in Florida for about 2 weeks after to was born. The same thing will happen this time in Kentucky. The plan is as of now for us to head to Kentucky a few weeks before my due date, hunker down and wait until I go into labor and our birth mom goes into labor. We will stay there until we get clearance to come home from our state and Kentucky to legally recognize the baby we are adopting as our own.
So, even though I am due at the beginning of August and our birth mom is due in the middle of August, you never know what will happen! Regardless, we will head to Kentucky at some point mid-late July to be established with a doctor there and to be there in case anything happens.
I know so many people think we are crazy. People look at me like I am crazy having the baby I am carrying in Kentucky knowing there is still a chance that our birth mother may choose to keep the baby she is carrying.
Even our attorney in Louisiana I talked to this week- she said "What if you give birth in Kentucky and move everything up there and it all falls through with the adoption?" Of course we have thought about that.
To us, it's worth it. I wouldn't change the moment of seeing Genevieve being born into the world for anything. And I want to have that moment with the other baby we are adopting as well.
One of mine and Josh's prayers is that we will be able to tell our girls that we have known them from their first breath. We saw our firstborn come into this world, and we so desire to see these other two make their entrance as well.
So, if I stayed here to have the baby I am carrying, and we learned our birth mother was going into labor, and we missed that birth, I would be crushed. No, it wouldn't be the end of the world, but if there is a way to up our chances at making all of our children's births, it is worth it to us!
Yes, I will miss having friends and family visit me in the hospital and the ease of coming home after labor, but it does not compare to the joy I anticipate seeing all of the girls at their first moments.
Those are the latest updates as of now.
Please be praying we get a doctor's appointment with our birth mom next week, as well as us feeling comfortable with our consult with a potential doctor and hospital for me to deliver. It can be overwhelming to be in an area where you literally know nothing about! I have already had a few people reach out to us and make us feel more comfortable about the area- Praise God!
We also are on the hunt for a minivan. Yes, this soon-to-be momma of three is trading in her four-runner to get a minivan! We will look some while we travel through big cities on our way to Kentucky. I am just fine with my four runner, but three car seats will not fit in that vehicle, so it is pretty necessary to get a new one!
Most of you know I struggle with lymphedema in my left arm from my mastectomy. Doctors tell me to not pick up anything more than 5 pounds (good luck, right?). But, we are hoping with a minivan I can actually walk in the car and not have to lift up as much with my arm…so you all can be praying we find a great minivan as well.
Lots happening here, but I know things will only get more crazy, so I am just enjoying every moment at the end of this pregnancy. It has been a beautiful ride so far.
Thank you for continuing to be interested in our oh-so-interesting life. We truly are so incredibly blessed even at 8 months pregnant, traveling, new vehicles, preparing for "twins", and imagining the adjustment…God is so incredibly good.
Enjoy a few pictures of our recent beach trip with our families. <3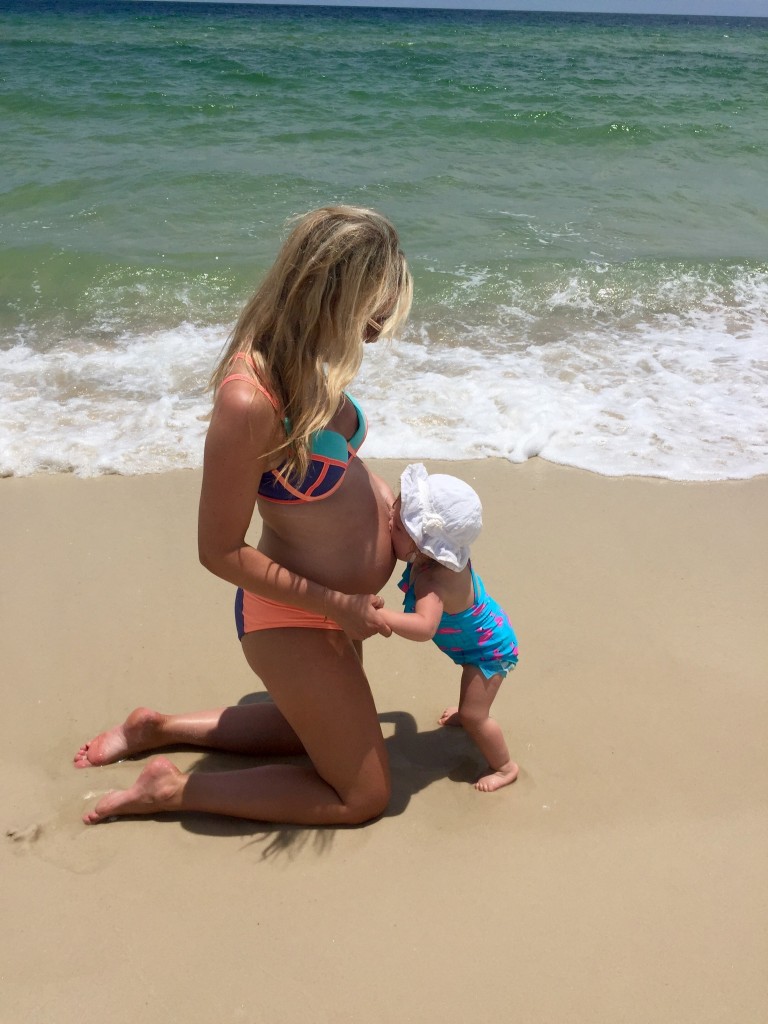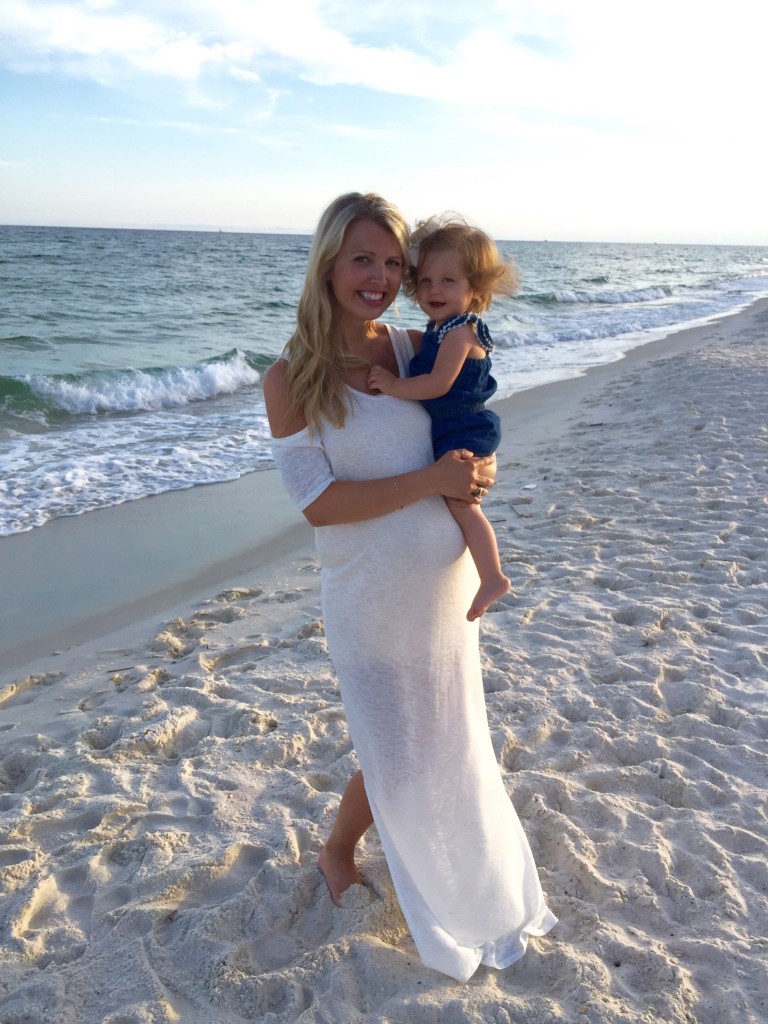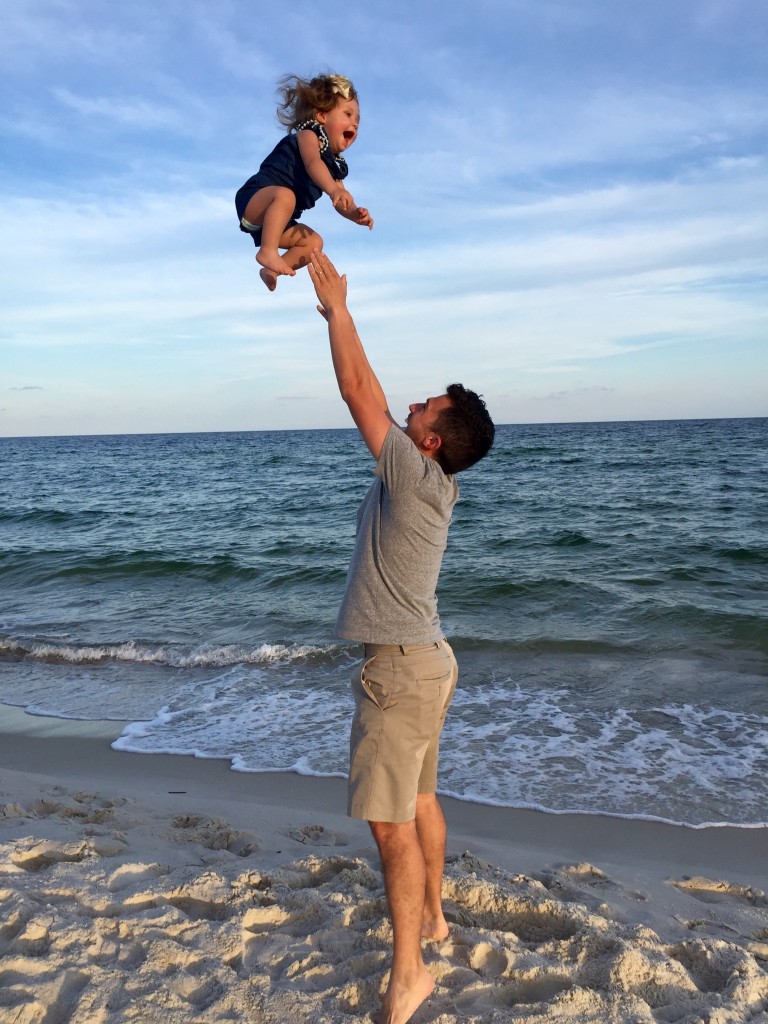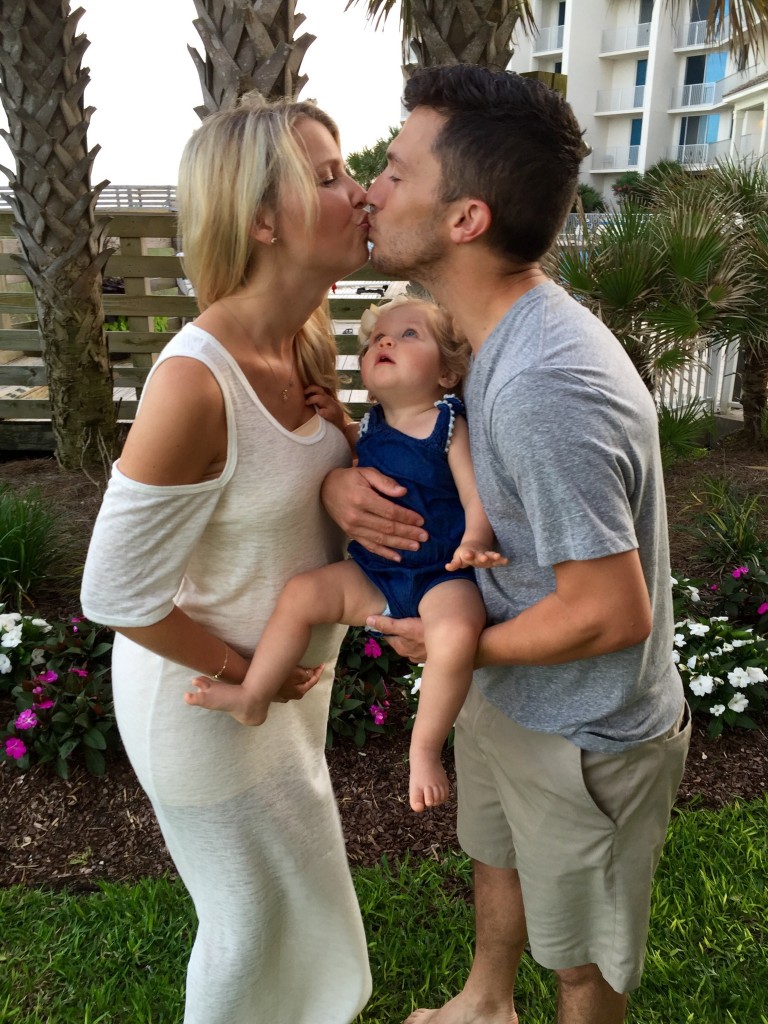 Love you guys,
Aly