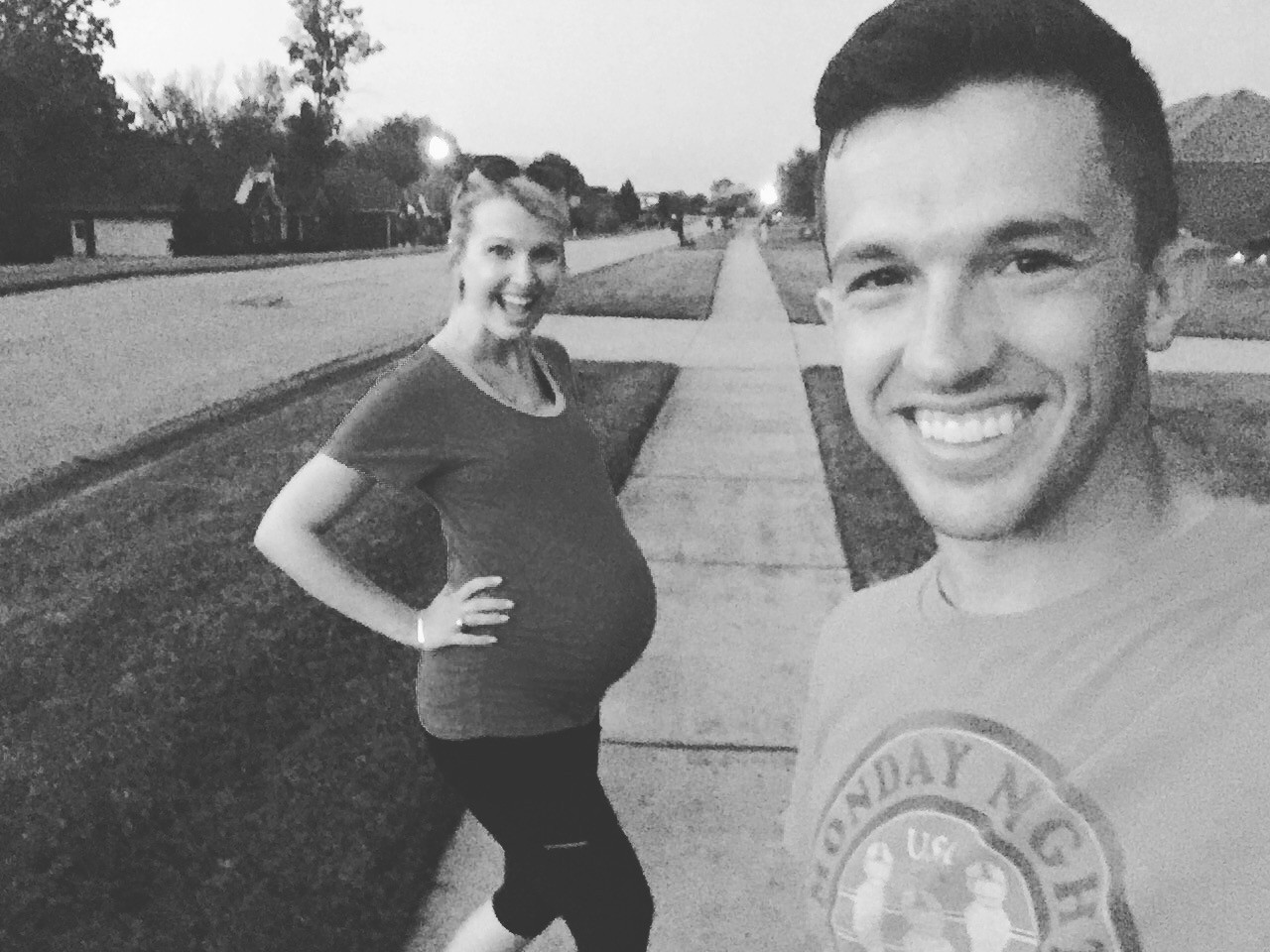 No babies yet! I know so many of you are on high alert. Don't worry, we will keep you as updated as we can as things continue to go down, or come out:) ha, sorry…had to.
I know I have written previous posts about this very topic, but waiting is not something I enjoy. But, does anyone, really?
I used to think I was a very patient person. I don't have a quick temper, I enjoy a slow pace of life, and I enjoy long walks and talks. Before you think this is a match.com profile status, this is just me describing what I used to think was my "nature."
While those descriptions are true, I've learned that many of the bigger things in life, I have a harder time waiting on.
Josh always tells me that you can tell the true patience of someone when their computer messes up, loses something big, or is taking a long time to work- how does that person respond?
Let me tell you how I typically do—in RAGE! And I am not exaggerating!
No, I am not kidding. So many times, Josh has had to take my computer away, make me breathe and take a break before I literally throw the computer across the room. From dissertation edits being deleted, a timed test getting frozen, or my computer just flat out not working, my patience has been tested! And the previous idea I had me being "so patient" is quickly thrown out of the window.
During cancer, I would say one of the toughest things, if not the toughest part throughout the journey was waiting. Waiting for test results, waiting for appointments, waiting for treatment, waiting to be healed, waiting to be called back for my appointments, waiting to grow our family… I HATE waiting!!!
Then waiting for us to try to get pregnant, waiting for our adoption match, waiting for Genevieve to be born, waiting for this baby I am carrying, and waiting for the baby we are adopting—we are always waiting.
There are others waiting on far more important and devastating things, I know.
But, if you think about it, life is all about waiting. We are always waiting— on something.
If we don't allow ourselves to experience joy until the waiting has ended, we will only experience joy in spurts instead of the all-encompassing joy that Jesus offers- joy unending.
We don't have to wait on joy.
We can choose it.
Even in the waiting.
I've had two doctor's appointments this week and am progressing wonderfully (thank you Lord)! My official due date is on Monday, so we will see when this sweet little girl decides to make her appearance.
I start feeling pressure (literally and figuratively) to have her. Some of our family is here and others are waiting on a call to come, and I can feel bad for everyone waiting (even though I have no real control) But, then I am reminded that she will come when she is ready, and all I can do is follow our doctor's orders and trust in God's perfect timing.
So, we wait.
We wait for my body to go into active labor.
We were also able to go with our birth mom to some appointments this week- praise God! Please pray for perfect health for both of our babies.
With her labor scare at the beginning of this week and other fears in her pregnancy, our birth mom has felt overwhelmed, so please pray for peace for her–for all of us.
We continue to wait for the baby we are adopting.
I have moments where I can freak out that our due dates are getting closer and closer together. Each day I remain pregnant is a day closer to the due date of our baby we are adopting. While that sounds great and amazing (and will be), we really want to be at the birth of the baby we are adopting!
If we are in labor at the same time, things get complicated with me being able to be there. So, our most important prayer is for healthy babies, and then praying that we will be at the birth of both of our girls.
Yes, waiting is taxing, and scary, and exhausting, but I am constantly reminding myself that I have the opportunity to experience some pretty amazing things during this wait.
I can pray like crazy while waiting.
I can spend quality time with Josh while waiting.
We can do fun things with our family while waiting.
I can spend precious moments with my Genevieve while waiting.
I can pursue God and prayerfully prepare for my new role as a mom of three while waiting.
While busy, many of these things are unavailable to me.
But, in the waiting, I have parts of life available to me that I wouldn't have if the waiting was done.
What if God is giving us this time to prepare us for this incredible next stage of life?
I happen to believe there are numerous reasons for God wanting us to wait right now.
And I am choosing joy in the waiting.
From an "inpatient planner", God reminds me again and again that His plan prevails and I better enjoy the waiting or I won't enjoy life.
For me, I have to ask God every day for His spirit to fill me and give me the ability to choose joy and enjoy the wait, because I refuse to be like most people in this world that just wait from "vacation to vacation" or from "weekend to weekend."
Choosing to enjoy the waiting on these babies and to enjoy life which is just a series of waiting anyway….
Thank you for excitedly waiting with us! With each post I write, I understand that the next one could be about the births of one of our daughters. So excited!
Choosing joy in the waiting,
Aly