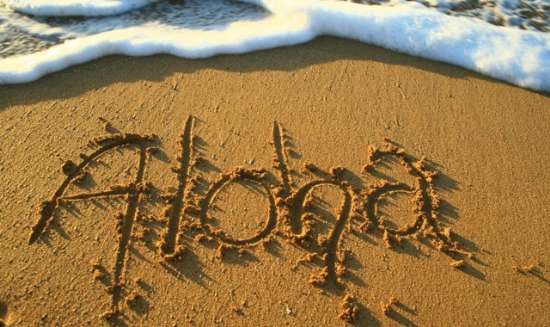 With all of the exciting, amazing, unexpected, miracle news this past week, I haven't even been able to update you on something else amazing happening!
A couple of years ago, my side of the family started talking about taking a big trip. I have 3 step brothers, 1 sister, a brother-in-law, a nephew—our family is big and we wanted to go somewhere special together.
We often go to the beach in the summer, but we are all coming in and out during that time, due to our work schedules. We wanted to schedule a trip- a special trip- where we could all be together. As our families are growing and knowing that as we get older, it will typically be harder and harder to all get together for a trip, we decided to start planning.
We all sent around ideas and landed at Hawaii- yes, you read that right- Hawaii!!!!!!! None of us had ever gone. To me, Hawaii is a place I had envisioned going to on our 20th anniversary- a once in a lifetime trip!
Well, once we started throwing ideas out there, we realized it may happen sooner than that. The majority landed on going to Hawaii, but weren't sure when we would go.
Well, last year, we didn't have gifts at Christmas. Instead, we (all the children) opened a gift with a certificate that read "Hawaii- December 26, 2014!" We were ecstatic. Could this really be happening?! I would bypass Christmas gifts for the rest of my life for a trip like this!
My mom was able to use her skymiles for all of us- amazing!!!!
So, needless to say. This is where we are!
Mr. Joey's awesome sister and brother-in-law are joining us. They are incredible and have been to Hawaii before and are our own personal "tour guides."
The only downside to the trip is that my sister, brother-in-law and nephew were not able to make it due to job demands and an almost 2 year old. We will miss them terribly!!!
But I am just amazed once again by the hand of God in my life- even in the little ways.
Oh How He Loves!
I've heard of couples taking "babymoons." Some of our friends have done this and I love the concept. It is kind of like a honeymoon, but they have been married for a while, but want to have a special trip as a couple before they begin trying for a baby.
While that would have seemed nice, we were just so ready for a baby, we decided we would do the "babymoon" after the baby was born.
Honestly, last year when my mom booked the tickets, I made sure she got insurance on the flight and cruise because I thought there would be a good chance we would be 8-9 months pregnant, or have a newborn and none of those options would be viable for a Hawaiian cruise.
Well, fast forward and here we are. Due with a baby March 22nd. Our family babymoon. Amazing.
During cancer, I fantasized about trips like these. Times with my family. Laughing. Relaxing. Not worrying about how long I would live. Or whether or not I would have children. And here we are.
Oh how He loves us!!!
Yes, there are many things in my life that seem to be going wonderfully right now. For good times, I will praise Him.
In bad times, I will praise Him. He is always worthy of praise.
I am thankful for this "baby moon" and time with my incredible family. I can't wait to share pictures with all of you!
Hope you all had an incredible Christmas!
We sure did. One of our favorite parts was getting a text message from our birth mom that read: "I hope you guys have the best Christmas ever."
We did. She is giving us the best gift. Ever.
Not sure about internet connection while we are away, but will try to update when I can. So thankful for this trip with my family…
Aloha,
Aly