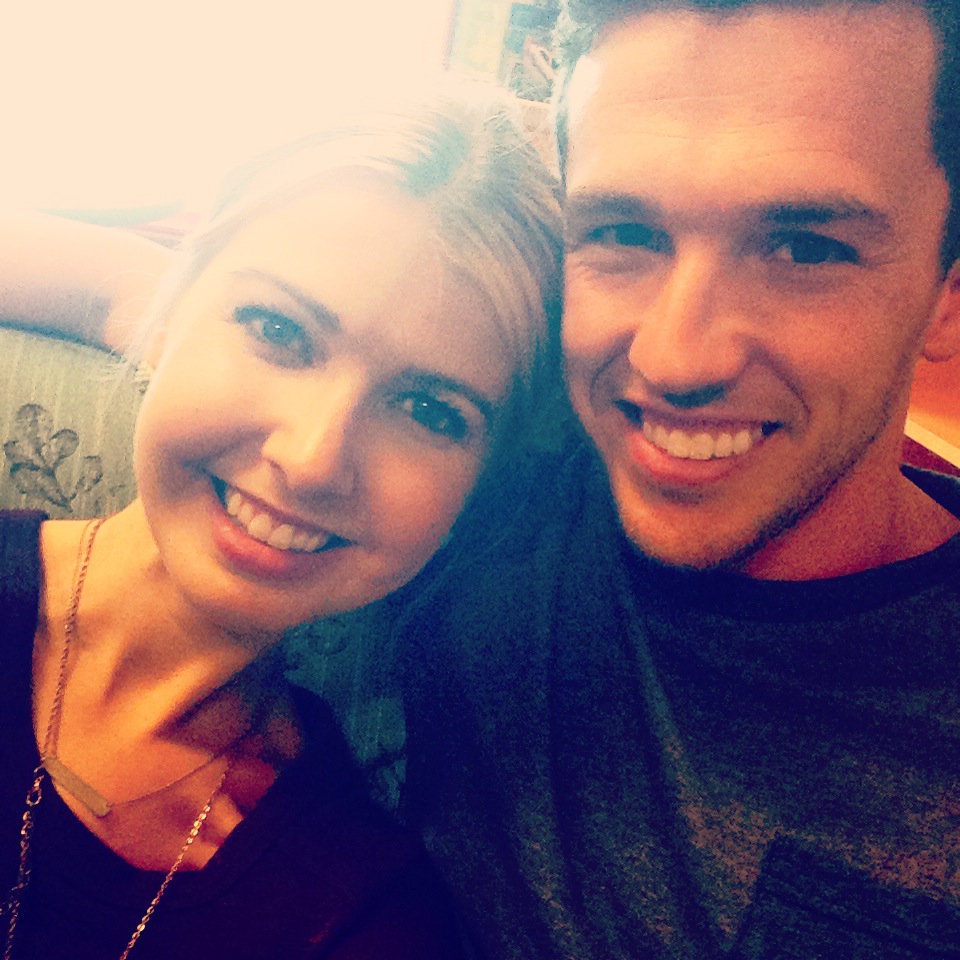 The first false alarm labor started Thursday, February 26th. A month or so ago, Josh and I were discussing the possible dates that the birth mom would go into labor, and we decided that the worst date it could happen, as far as timing goes, would be the 26th of February. Josh was helping put on a big event for the school we work for and that event was Saturday, the 28th. If she went into labor on the 26th, we would be in a pickle, as Josh would need to stay in town, but of course I would be wanting him in Florida with me.
Well, I get a text message on the 26th, followed by a call from the birth grandma thinking birth mom may be in labor. She said she would keep me posted, but she was having very consistent contractions. This was the morning I had dropped my mom off at the airport and I was by myself.
I sat in silence for a few minutes and then realized I needed to pack up the car. At that point, I was about an hour and a half from birth mom and knew I needed to be packed and ready if she was indeed in labor. Then I was faced with the decision of whether or not to tell Josh. I didn't want to have him conflicted or to get him worried to just learn it was a false alarm.
After much deliberation, I knew he wouldn't be happy with me if I didn't let him know. So, I called him and told him, "Well, birth mom may be in labor." There was silence for a minute, then followed by immense laughter. He was laughing mainly because there wasn't much he could do at that point, but also because that was the date we picked out as being the worst possible date. So, we prayed, waited,  and thought out our options.
I packed up everything except my pillow and wore clothes to sleep I could wear if I needed to get up in a rush. I found out the following morning that birth mom was feeling much better, and it was a false alarm.
Then, most all of you know what happened that following Sunday, March 1st, the day Josh got here. We were told to go pick up birth mom and that she was indeed in labor, just to learn that her contractions stopped.
We had a week that was fairly uneventful, as far as labor is concerned, and then we had her doctor's appointment this past Monday. As we are waiting for her to get to her appointment, our birth grandma calls us and lets us know that she thinks she is in labor now…of course, we are skeptical because of the past false alarms, but when our birth mom showed up sobbing at her appointment, clearly in a lot of pain, we were thinking, "THIS IS IT!"
We go back to her appointment and she has progressed some, but doesn't seem to be in active labor. They had her admitted to the hospital to monitor her to make sure she wasn't in labor and that was confirmed, so there you have it. False alarm #3.
This really was the first one that we thought it really could be happening. We really believe it won't be long…our predicted date since we got here was March 12th- that's tomorrow…we will see:):).
This last false alarm got us ready though! Any time we leave the house we are staying, we make sure we have everything with us, just in case:)
So, that is the latest update. Another false alarm and we are learning to not post it when it is happening to have you all thinking it's for real, when it may turn out not to be.
But we do know at some point soon, this will not be a false alarm. All this preparing, all the paperwork, the money, the fundraising, the book writing, the praying, the tears, the researching will show itself in a precious little baby girl's body.
And I haven't got a clue on how to care for this baby. All I know is I was meant to be a mom. I will trust my mommy instincts and dive in:)
My typical self would have read a plethora of baby raising books by now, and I haven't a one because so much of my attention has been on this adoption process. I know lots about attachment, the importance of her bonding with us, filing her paperwork, but actually knowing what to do once she's here—not a clue!
This is when I am so thankful I have others and the Holy Spirit! It's starting to feel more real, but I don't think I can fully process it all until I have a little miracle face looking back at me. And even then— I mean how do you process such a miracle?!
We are getting to the point where it is more difficult to sleep and we repeatedly check our phones as the time is closing in…we are going to be parents. God's grace and direction has never been more needed.
In the doctor's appointment Monday, the birth mom looked at me through tears and her contractions and said, "I can't do this. I don't have anything for her. I don't have a carseat or anything. I can't take care of her."
I looked at her and said, "We've got everything. You have no worries of her being taken care of."
And it's true. This baby is so blessed. She has everything she could ever want or need. Now, we are just pressing in to God and asking Him to prepare us for this journey and equip us with every good work, just as He promises. Because we are clueless! But are we ready? Absolutely. We are cluelessly ready for this amazing ride.
We are ready for the REAL alarm! Thank you for faithfully waiting with us.
Waiting,
Aly