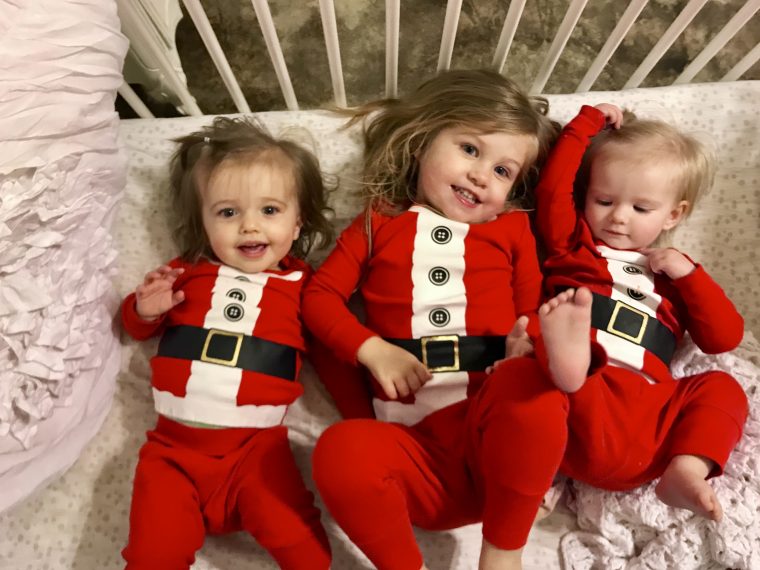 Hi Friends!
I hope you all had wonderful Christmases with your families. We definitely did.
I have shared in years past of how holidays, and especially Christmas is such a treasured holiday for me. When I was fighting cancer, it was the holidays that I often thought about missing most if I wasn't here.
I knew I would be in heaven if I passed, but it was so hard imagining missing all of these moments with my family and friends.
I will never forget waking up last year on Christmas morning, hugging Josh so tight and just crying saying how thankful I was to be here with our little family.
This year, it was true once again.
To remember where we have been and where Jesus has brought us still literally brings me to my knees.
This year was different, though.
We had lots of really special people around us hurting.
When people we love hurt, we hurt.
I say this to say that even though we are experiencing immense blessing right now with our healthy family, there are so many other families struggling.
We ran in the St. Jude half marathon a few weeks ago, and we have dear friends whose sons are undergoing treatment there.
Being there is humbling.
It's sickening.
It's inspiring.
But it makes me humble myself once again and realize that Christmas is really, really difficult for some people.
I was there- in a difficult place- for several Christmases. Not able to really enjoy the holiday…wondering if I would be here the next year.
Just in the last few weeks I have had friends lose their brother, their dad, their cousin, and their grandmother.
I have seen people fight illnesses.
I have seen people fight depression.
I have seen people fight fear and anxiety.
I have seen people fight loneliness.
Y'all, this world we live in is hard!!!
I will never forget yearning for heaven so much when I was going through cancer.
I have seen people on the side of the road and people with their cars marked saying, "Jesus is coming!" or "Get ready, Jesus is coming." and honestly some of those things can be a little "too in your face" for me.
I would think, "I don't want Jesus to come back- I have so much life to live!"
But I remember when fighting cancer, I had such a perspective of the fallen world we live in- filled with hurting people.
And I wanted Jesus to come back more than ever…
And then I was healed, and the pain (both physical and mental) came and went, but there are days now I have to intentionally humble myself, and remember those days of so badly wanting heaven to come–to be in a place of no more sadness, no more disease, no more tears—where we are with our Creator and our loved ones…
I never want to leave that desperate place…
So, yes, Christmas for us was amazing.
We laughed.
We cuddled.
We talked about Jesus.
We ate.
We sang.
We loved.
But, we cannot, and we did not forget that even during Christmas (and oftentimes moreso) people are hurting.
May Christmas remind us to love past our pain and speak words of life to the people who need it most.
Through Christ, we have the ability to love beyond the deepest hurts.
But that doesn't mean its easy.
That doesn't make holidays fun.
We have to choose the joy that is there and available to us.
If we oftentimes look at our circumstances, we won't experience joy at all. 
Jesus being born is the start of what allows us to have joy– having a "heaven perspective"—we have joy for what's coming.
Yes, we have joy by looking at our blessings on earth.
But our main joy is looking toward heaven- a place where there is immense joy.
It's literally Christmas morning there every morning.
So, let's together yearn for heaven and while we are waiting–let's strive to live life abundantly.
Let's realize how short life is.
Let's say I love you too much.
Let's hug too much.
Let's tell someone we care too much.
Let's talk about Jesus too much.
Let's talk about the source of our joy too much.
Let's encourage too much.
Here's to continuing to having the best Christmases ever and a 2018 of everything being "too much",
Aly