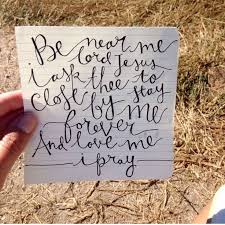 After we left the hospital on Friday night, we didn't know what to do. We knew our family was waiting for an update, and we were dreading giving them this update. All of the updates up until this point were positive, and quite frankly, we are tired of giving our parents sad news, as the last 5 years we have given them a fair share of bad news.
We went to Starbucks. We walked around the mall. We had to process what just happened before we went home and had to answer questions from our parents. We walked in one shoe store at the mall and the nice, enthusiastic employee asked me, "How are you?" I answered, "Actually, not good at all." Josh looked at me like he had been shot! Let's just say I normally do not answer someone like that, even when I am having a bad day. I was done.
That poor guy got some of my raw emotion, and I really wish I could go back and apologize to him. I am so sorry shoe store guy at the mall. If you are reading this, please forgive me!!!! 🙂 I did not mean to put my anger, sadness, confusion off on you!!!
We finally went home and told our parents. They were pained and devastated as well. We tried to answer their questions, as they were filled with confusion, but obviously understood the birth mom's thoughts. We cried and talked together, knowing the situation looked dim, but I did try to relay to them that we were still going to pray and hold out hope that we could go home with this sweet girl we thought to be ours from the time we said yes to her birth mother to adopt her.
The next day came, and we processed majority of the day. We both were sick physically. We had no appetite and upset stomachs, and I am still getting over mine. Saturday was so, so awful. Processing through what just happened–to relive some of those moments was just terrible. I kept thinking I just had a terrible nightmare. We headed up to the hospital that night and prayed again for sweet baby girl. We had no new information. We knew the baby still had a few days to be discharged, but we knew no new information. We just kept praying. "Lord, your will be done."
We went to church on Sunday, and that was brutal. The worship and message was wonderful…but I think it just made things real. We have been attending the same church since we have been here of a friend of Josh's who is the pastor of the church. Since we have been here, that friend and his wife have become dear, dear friends. Andrea and Jason Isaacs have been Christ to us in so many ways. I guess with all the craziness and the numbness of what all happened, we did not tell them all that was going on with the birth mother deciding to try and parent the baby. So, when we got to church Sunday, we got lots of "Congratulations", without others knowing what happened. They thought things were going as planned and that we were just waiting to take the baby home. They did not realize the news we had just been given.
Sunday was tough. Josh went down and had someone from the church prayer team pray for this sweet girl and her future. Andrea and Jason prayed with us after church as they just learned the news as well. It was a tough day. I tried to remind myself of our many blessings, and that God was trustworthy. We could not imagine going home without our third baby girl, but more than that, we were trusting God. All of our hope was in Him, regardless of the outcome.
We went back up to the hospital that night and once again prayed like crazy for this baby girl. We happened to be there at the same time as the birth mother, and it was so good to see her. We talked briefly with her, and she was still very confident in her decision to parent the baby. It was such God-timing that we saw the birth mother at the hospital. It was good to see her face and hear her voice.
Our hope throughout this was to continue to show the birth mother love and care no matter what. This was one of the opportunities to show her we still loved her and cared even when it looked like things were not looking like this baby would be ours.
We were told there was a good chance the baby would be discharged on Monday, and that we would know more information about her future, so we knew Monday was going to be a big day.
The waiting is always the hardest, but also the time when we learn the most about God. He was so, so near to us. He really is so real and near to the brokenhearted. That is what He was to us, and that is what we are trusting He is to the dear birthmother–in those difficult times last week and to her even now.
Be near, oh Lord.
The next two days were big days,
Aly