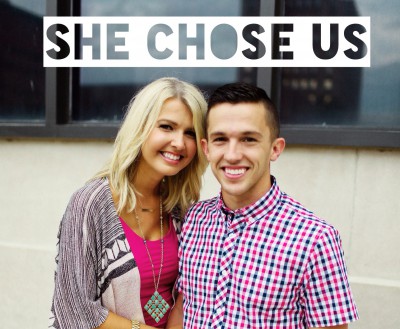 She Chose Us
"Mr. and Mrs. Taylor, I just left the meeting with the birth mother. Out of all the applicants she picked you."
It is hard for me to give a decent picture of what we are feeling right now. It is 7:18 pm on Saturday night.
We have known for about 30 hours that we were matched with a birth mom in Florida.
Aly and I had to make it through a meal with my family last night (Friday) without saying anything to them. Very hard.
This morning though we were able to surprise my parents with a calendar my mom had asked for with the due date of baby Taylor.
I could not have asked for a better reaction. It was that moment we were able to tell them that we're "ADOPTION PREGNANT!"
We were then able to find Aly's mom at the mall and tell her. Her reaction was priceless also. Dancing, kicking and then some "REALLY? REALLY!"
_______________________________________________________________________________________
Now, it's Aly here:) Well, it is now Sunday morning and today at 5:00 pm we leave to go meet the birth mother.
This serves as kind of a final check for both of us to see if this is something we want to proceed with. If she feels like we are not a good fit for her baby or we feel unsettled at all, then we are "unmatched."
We are so excited, but as our attorney has reminded us, we are to be cautiously excited. At any point the birth mother could back out, or not want to continue to move forward with us.
So, why are we sharing this with you?
Many people would say that you should wait until you have the baby in your arms to share with others. And I get that.
But, we are just choosing to treat this like a pregnancy. At any point in a pregnancy, you can have a miscarriage, a still birth, or something else go wrong. We need the support of family and friends during this time, so we are taking that risk.
We (all parties involved) Need Tons of Prayer
Please please please pray for our birth mother. We are quickly learning that this could be a rocky journey, but praying that it is smooth.
Please pray that our birth mother would be given wisdom, peace, supernatural covering, health, health for our baby and that we could minister to her and show her Christ's unconditional love.
Please pray for our hearts.
Even over the last 2 days and trying to get the birth mother on the phone to set up our meeting has been tough.
You want to be excited, but you are trying to balance that with knowing this could end in the blink of an eye. Please pray for us to find this balance. We so want to believe that it will all go smoothly, but of course you have that innate nature to protect yourself. Josh and I need your prayers over guarding our hearts and keeping our eyes on Christ.
We will update you all. The next step is Florida—we head out today and will let you know how our meeting goes tomorrow morning.
What a crazy, wonderful, scary, amazing, heartbreaking, week/weekend it's been! But we are so thankful.
We love you all.
Thankful SHE chose US,
Josh and Aly